MCPE/Bedrock Casual Skin Pack (1.3 UPDATE)
Casual Skin Pack (1.3 UPDATE)
This skin pack is ideal for people who want to change skin quickly and who want a skin pack with a mix of skins. This skin pack contains 101 skins!
NEW UPDATE 1.3 - THIS UPDATE ADDS 40 NEW SKINS!!!!
if there is any bug or something else write it in the comment and if you have an idea for the next update write it.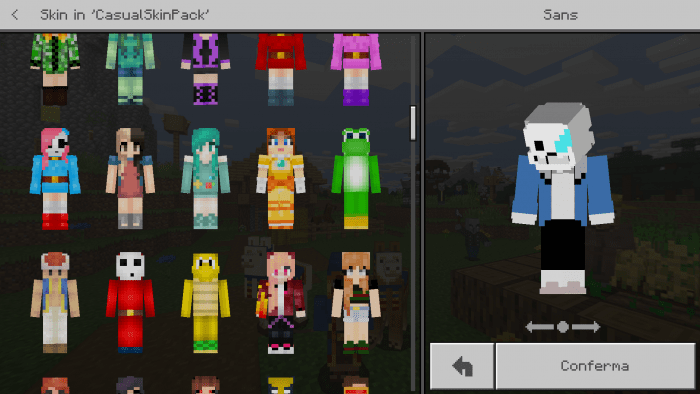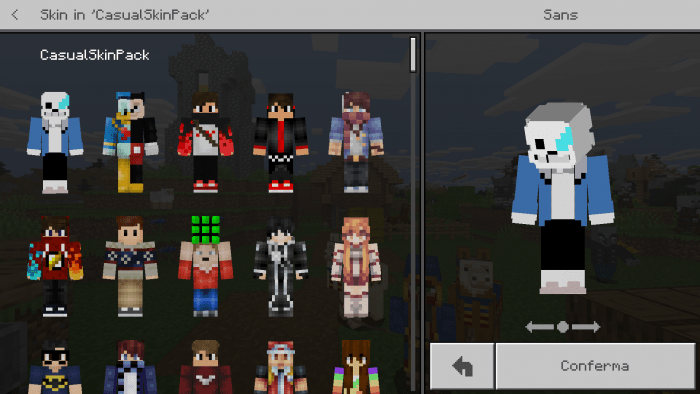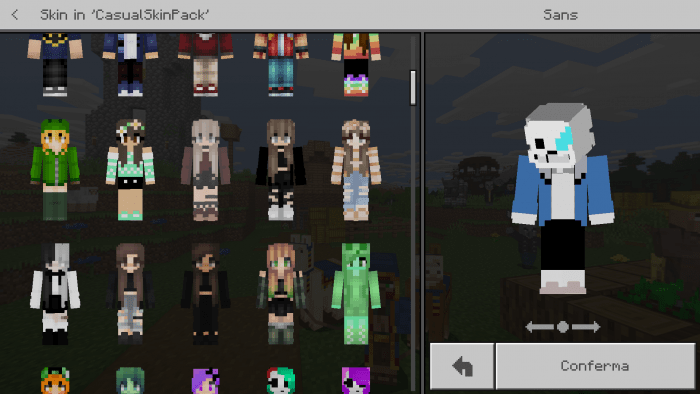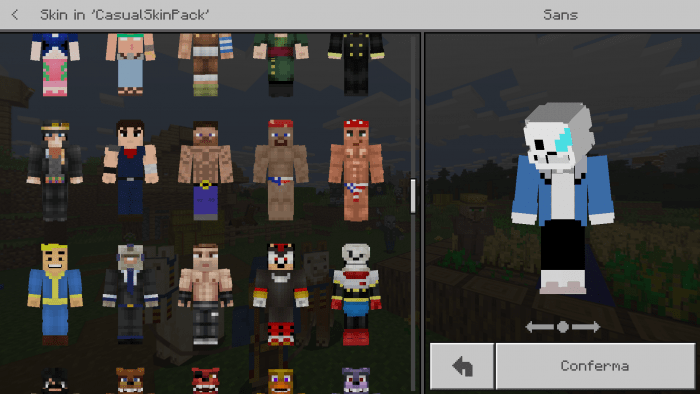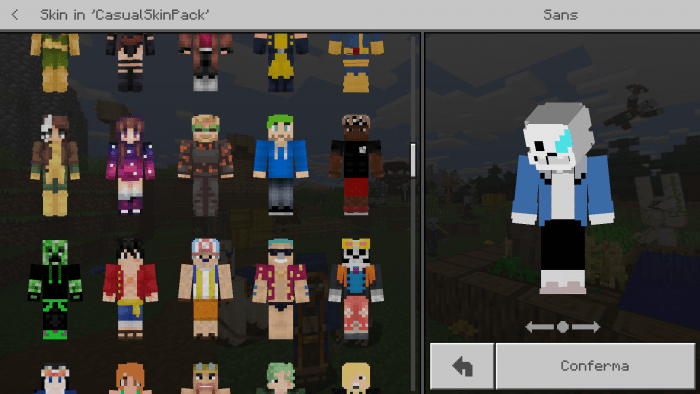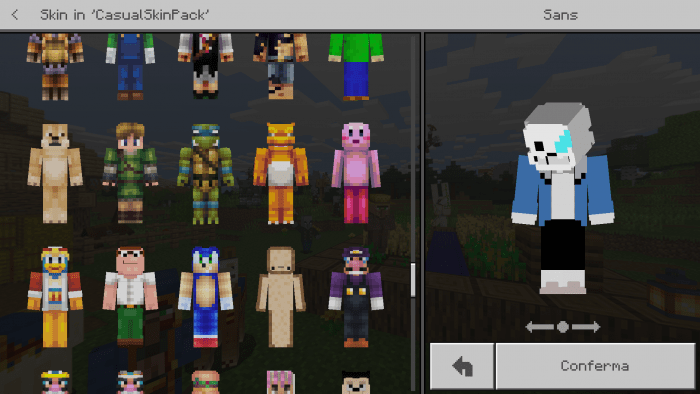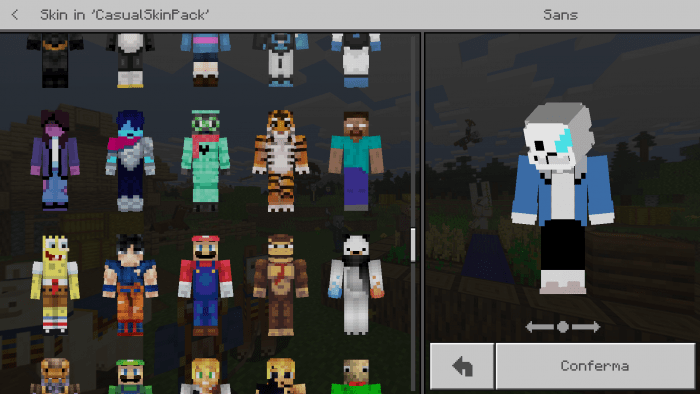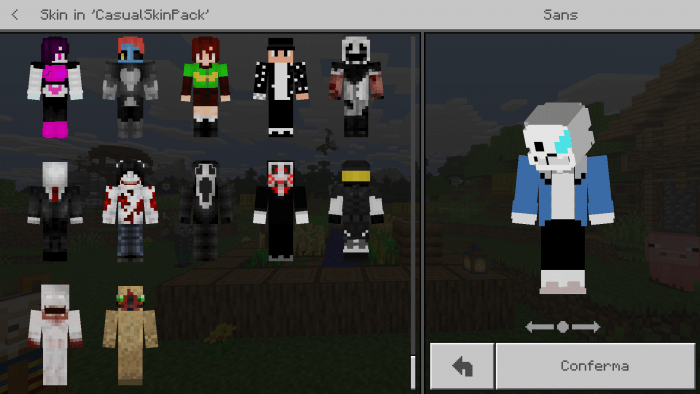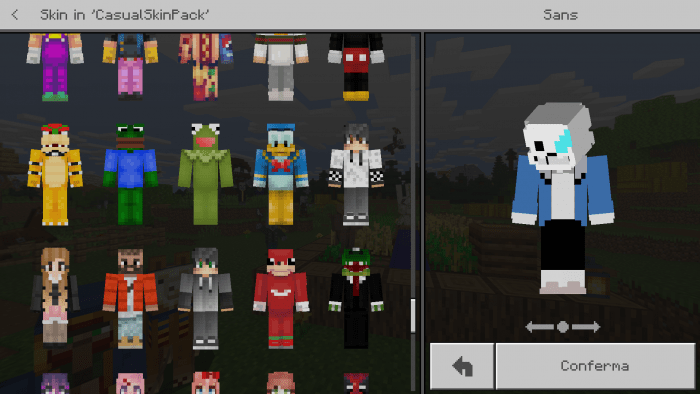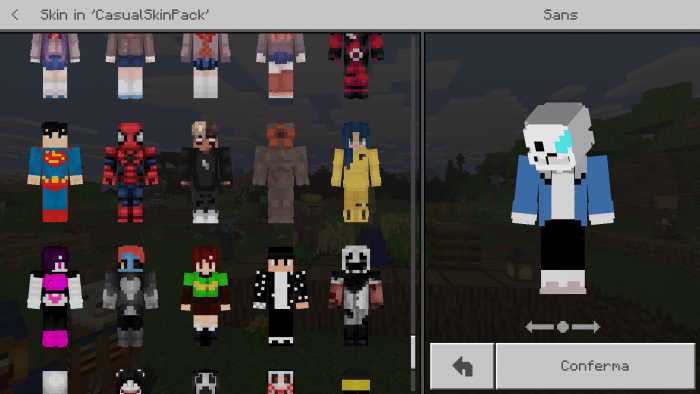 This skinpack includes
Undertale characters
Super Mario characters
Memes
Girls skins
Sonic characters
And much more!
Changelog
New Skins:
Deltarune Characters
Generic Boys Skins
More Girls Skins
Mob Girls Skins
Ricardo Milos Skin
Error Fix
And Much More!
Downloads
Supported Minecraft versions
1.10 - 1.11 - 1.12 - 1.13
Posted : 11/09/2019 5:09 pm