MCPE/Bedrock Casual Skin Pack 3.5!
Casual Skin Pack 3.5!
This skin pack is ideal for people who want to change skin quickly and who want a skin pack with a mix of skins. This skin pack contains 667 skins!
NEW UPDATE 3.5. THIS UPDATE ADDS A LOT OF NEW SKINS!!!!
if there is any bug or something else write it in the comment and if you have an idea for the next update write it.
 if you want the old version with Halloween skins just click on the old version link!
The same thing with Christmas skins, You'll find all the links scrolling down the page.
!!!!!!!!!!READ DOWN BELOW!!!!!!!!!!
After a long time, here is the new update of Casual Skin Pack! Since I've got problems with shorte.st staff, I now use a different shortener. It is called ouo.io. The tutorial video "How to download Casual Skin Pack" is now removed from this page but don't worry, a new updated video will come soon! Instead of waiting 5-10 seconds, now you have to click "I'm a human" and wait only 3 seconds. 
You can follow me on:
TWITTER: https://twitter.com/SimonIT71111471   You can suggest me skins here too
YOUTUBE: https://www.youtube.com/channel/UCXWN-A_nleF4-NMTRYzWufA
My USERNAME on XBOX is @SimonITA23
The maximum number of skins for the next update will be 15-20 skins
-if you want to see what the skin pack adds, read the description after the photos-
Here are all the photos of the Skin Pack!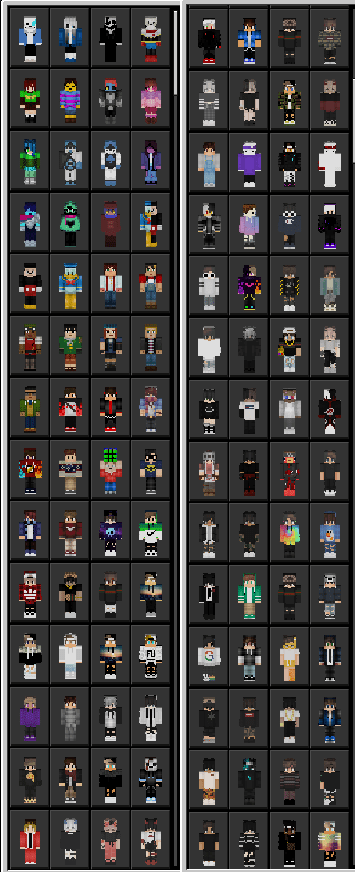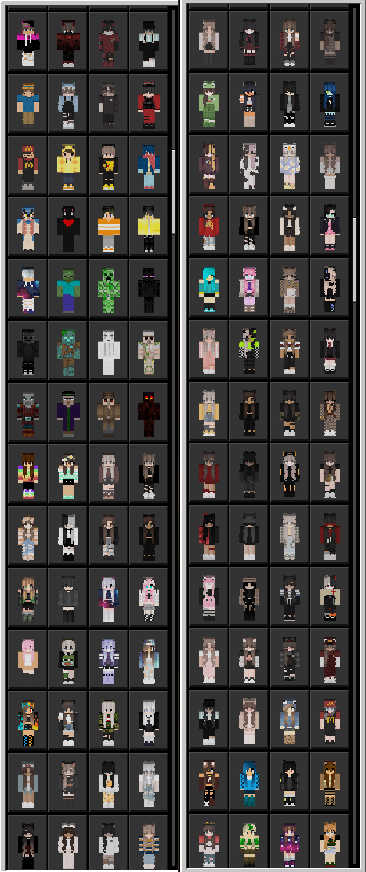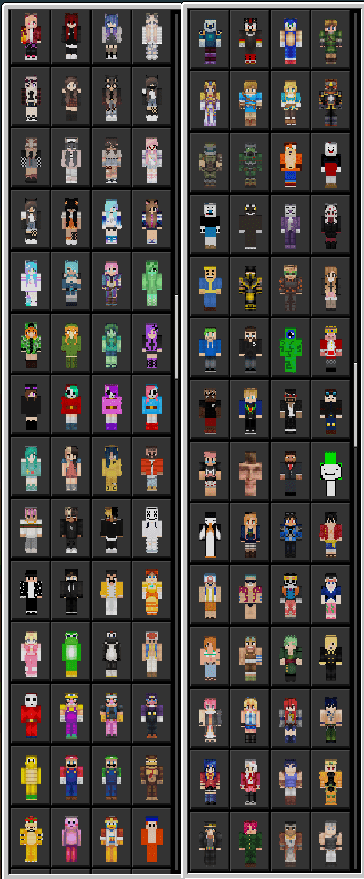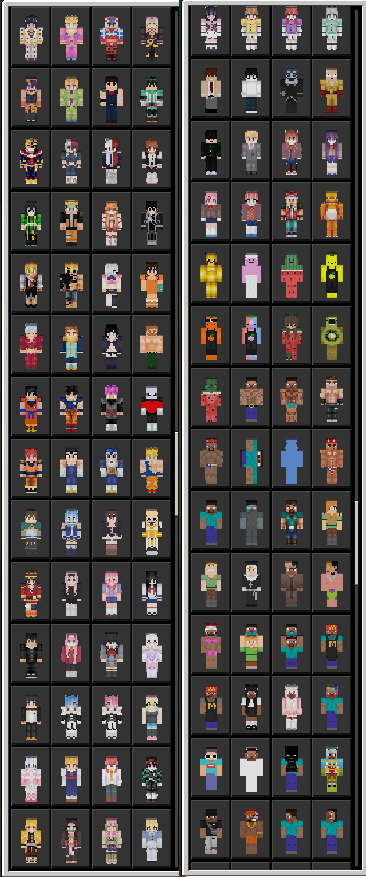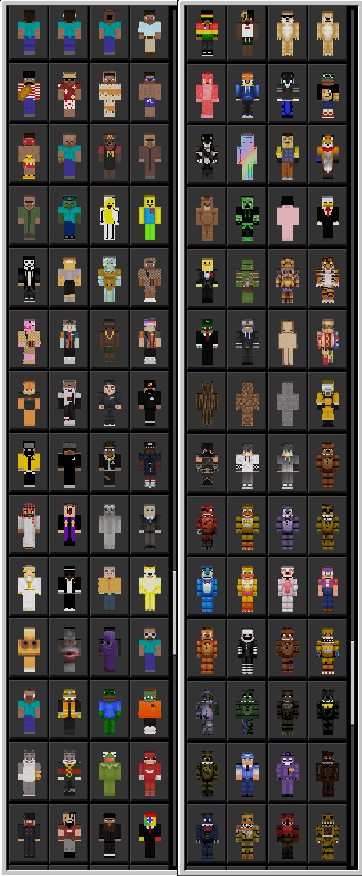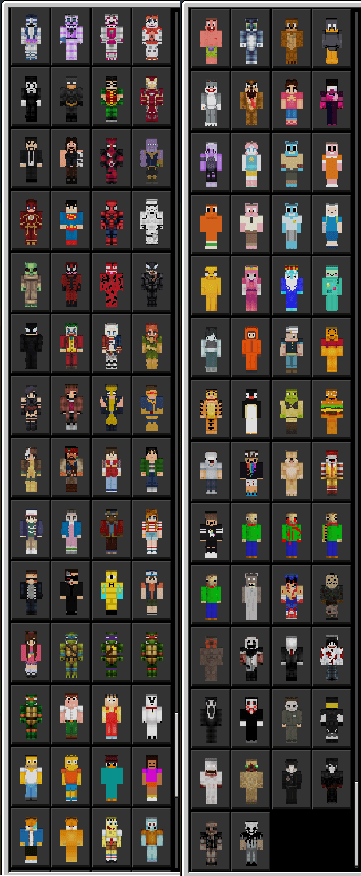 This skin pack includes:
Undertale characters
Famous Cartoon Skins
Boy Skins
Boy HD Skins
Christmas Boy Skins
Girl Skins
Christmas Girl Skins
Girl HD Skins
Famous Singers Skins
Super Mario Skins
Kirby Skins
Marvel Skins
Famous Youtubers Skins
Most Famous Anime Skins
Fnaf Skins
Famous TV Series Skins
Deltarune Skins
Meme Skins
Horror Skins
And much more!
Changelog
Changes in Casual Skin Pack 3.5:
Bug Fix.
Added Fairy tail characters.
Added Scorpion from Mortal Kombat.
Added Jason from Friday the 13th
Added more Youtubers (SB737 and Dream)
Added more JoJo skins (Dio, Mista, Abbacchio, Fugo, Polnareff, Avdol etc.)
Added Sonic.exe
Added Zelda Botw skins.
Added the rest of the ninja turtles.
Added Modeus from Helltaker.
Added W.D. Gaster from Undertale
Added Zenitsu from Demon Slayer
Links Changed
And much more!
See you in the next Update and feel free to submit your requests in my twitter or down in the comments!
(reloaded update to add "Casual Skin Pack Presentation" in the homepage=
Installation
Click the link

After you download the Casual Skin Pack : 

Just download the .mcpack version of the skin pack and Minecraft should open and import itself.
creator: https://twitter.com/SimonIT71111471
Downloads
Posted : 03/08/2020 1:14 pm