With summer fast approaching, the Minecraft Earth team have been working hard to bring some cool features for players to enjoy even from the safety of your own home. In the latest 0.19.0 update we have mobs, more crystals & season 3 of the season pass (don't worry it's free!)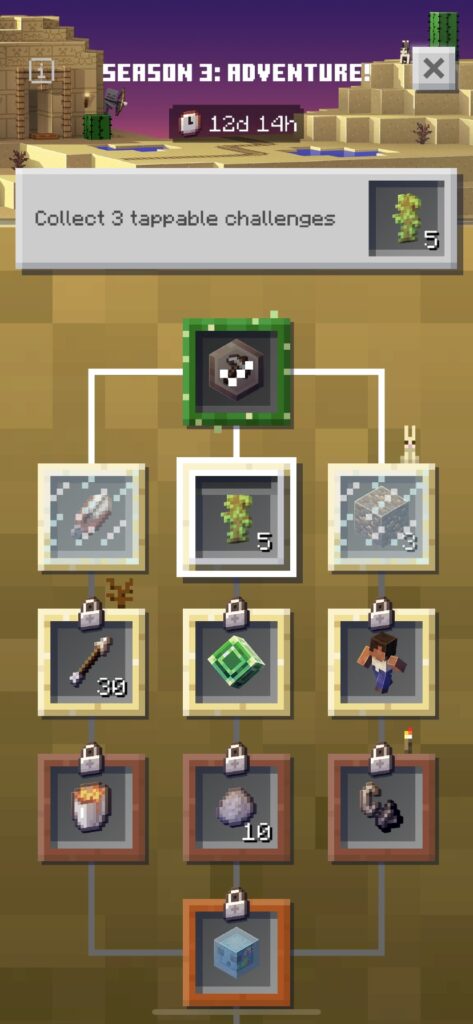 Minecraft Earth R19 Patch Notes – June 2, 2020
New Stuff!
A new Challenge awaits! Challenge Season 3: "Adventure" is now available – complete all the Challenges and unlock great new items for your character!
Adventure Crystals:
Find new, amazing Epic Adventure Crystals! If you're up for an adventure of epic proportions, get ready to take on the Epic Adventure crystals! These are now available as well as new crystals of all rarities!
Have an empty Adventure Crystal slot? Fear not! You can now tap the slot to find out how to obtain more crystals!
New Mobs & Variants:
Find the latest EWE-nique sheep to join the herd, Inky Sheep!
Have a hopping good time finding the new Harelequin Rabbit! Yep, you read that right, HARE! Because, you know, it's a rabbit!
Bug Fixes:
Et Cetera!
Things just got more a-peel-ing! You should now be able to find apples more often!
Concrete and concrete powder are now available (starting Thursday 6/4)!
Exciting new customizations can be found in journal rewards for collecting 5 rabbits and 5 sheep!