MCPE/Bedrock Minecraft In Galactic Language
Minecraft In Galactic Language
This texture pack changes the way Minecraft's text looks, I made it so everything is in Galactic Language like the Enchantment Table! This can help you to learn this alphabet or you can use it just for fun.
Enjoy!
Here is what every letter means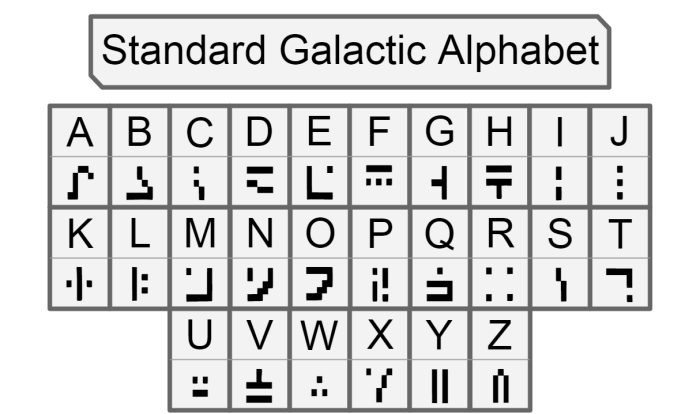 Some examples of how it looks in game
Options and settings: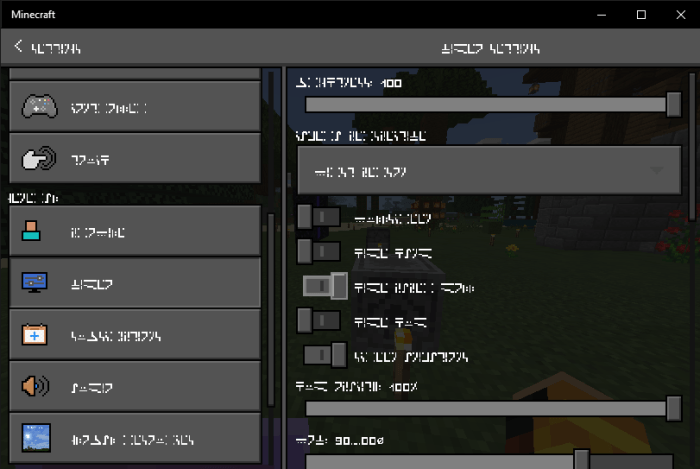 Tooltips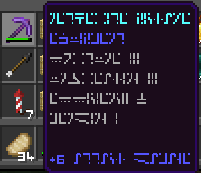 Enchantment Table (works with every workstation):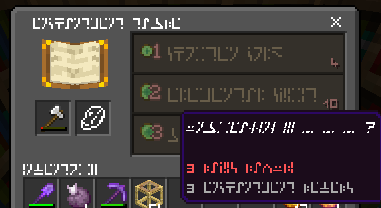 Also changes the title screen!
creator: https://twitter.com/lithout
Changelog
Just changed the link to be direct, I think putting ads for such a small thing like this is bad 😛
Installation
This pack ONLY works with Standard alphabet so Letters with symbols and accents will not be compatible.
Downloads
Topic starter
Posted : 05/02/2021 11:56 am
Topic starter
Posted : 07/06/2021 10:18 am