MCPE/Bedrock Barrel Deco – Quality Update
Barrel Deco – Quality Update
Barrel Deco adds new custom barrel designs made for minecraft builders who wants more aesthetic decoration in their world. So what are you waiting for? Go ahead and try building something epic!
Quality Update allows this addon to be accessed in survival mode. These blocks can now be obtained by crafting and interacting.
These are the barrel decoration varieties and how to get them:











So what's new in the

 

Quality Update?


You can now interact using these items!
Apple
Sweet Berries
Carrot
Cocoa beans
Raw cod
Milk bucket
Potato
Water Bucket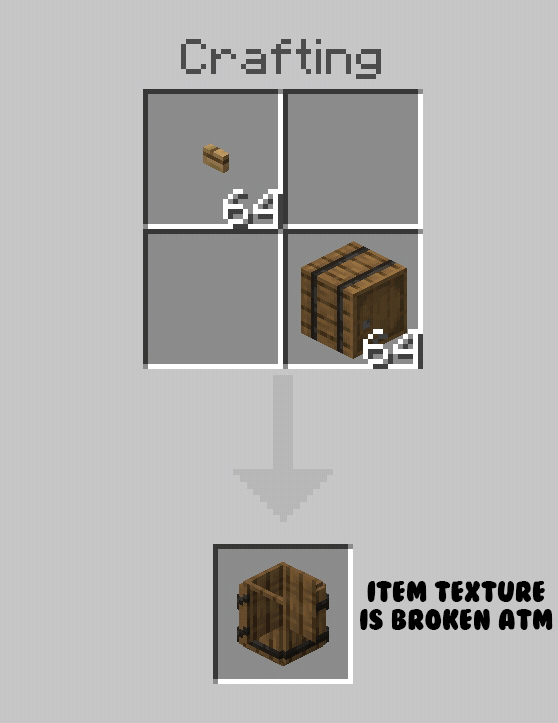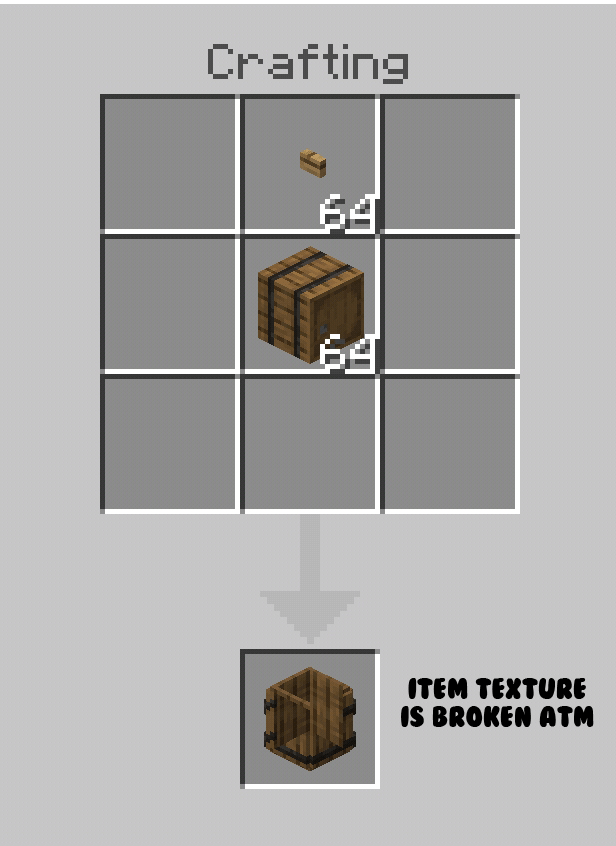 Crafting is now possible! (Shapeless Crafting)
Special Thanks to these creators:
Discord tag: rafa0103#7098
Discord tag: EndiKM#0153
Known Bugs and Issues:
Block item texture is broken (still fixing it).
Blocks can have a minor rendering issues whenever adjacent two one another.
Important Notes:
The blocks serve

 

no functionality, only for aesthetics.
Please enable Experimental Gameplay settings
Credit me whenever you use this addon by putting the MCBEDROCK link.
Do not monetize any link nor post a direct link, I'll consider it stealing.
Creative Commons License


Barrel Deco by FlameBuilder is licensed under a Creative Commons Attribution-NonCommercial 4.0 International License.
Changelog
added block interaction
added block recipe
addon blocks can be obtained in survival
Installation
Download the Barrel Deco BP and RP
Import the the two files to Minecraft Bedrock Edition
Activate the addon
How to Update?
Delete the first behavior pack of Barrel Deco
Download the Barrel Deco - Quality Update behavior pack
Import the new behavior pack
activate the addon
creator: https://www.youtube.com/channel/UCb2gZbjYhcvAeYABWiRn7Xw
Downloads
Topic starter
Posted : 27/01/2021 12:45 pm