MCPE/Bedrock Elytra Pro
Elytra Pro
Ever wanted to use Elytra without having to jump off from a high place or use an elytra launcher? Now it's possible with this new addon! Simply use this addon then enjoy your elytra more!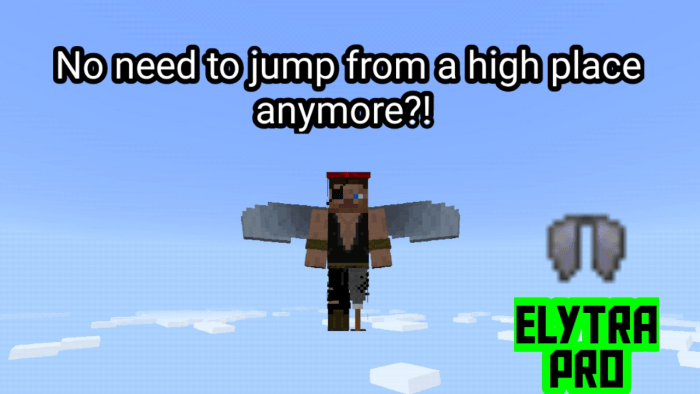 HOW TO USE:
– Equip your Elytra (of course! ?) 
– Look up then jump
– When on air, look down then use the elytra as you normally do. 
Please feel free to report bugs. Also, support my other addons as well. Enjoy! ?
Installation
Install both behavior and resource packs
creator: https://mobile.twitter.com/CoptaineMC
Downloads
Posted : 01/07/2020 6:45 pm