MCPE/Bedrock Milk Bottles Add-on
Milk Bottles Add-on
Ever want a quick and easy way to get rid of those negative potion effects? Milk bottles is a perfect solution to the horrible waste of space that normal milk buckets take up in your inventory.
This add on is based on a PC mod called "Bottled Milk," (The textures are Ferrettomato's not mine.)  https://www.curseforge.com/minecraft/mc-mods/bottled-milk
I created this for people who play bedrock and are in need!
Milk bottles are created with 8 bottles surrounding a bucket of milk. Do not worry you will get your bucket back.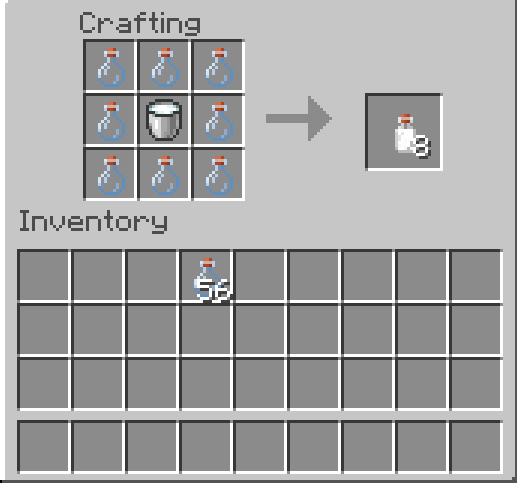 The bottle of milks will instantly get rid of all potion effects you currently have. This is a far better alternative than buckets of milk!No more lugging around so many buckets taking up so much needed space in your inventory.
After drinking your bottle of milk there will be a quick cool down to prevent you from jugging all of your precious cow juice. You will also get a bottle back.
Installation
Download the mcaddon using the link. 
on pc or Android go into your files and enter your downloads to find the mcaddon and open it with Minecraft.
Be safe and have fun!!!
Downloads
Supported Minecraft versions
1.12 - 1.13
Posted : 12/08/2019 7:49 pm