MCPE/Bedrock Quick Bunkers Add-on (1.12+)
Quick Bunkers Add-on (1.12+)
So you're being chased by a horde of zombies, no much worse, a PACK OF CREEPERS. Quickly activate these useful items and recluse yourself underground. This add-on adds 11 new useful items into the game by sheltering you underground in a small small space.

Items

The multiple materials you can craft these items with are just for cosmetic use, unless you kinda feel rich enough to waste your iron.
These are the available materials for the quick bunker:
oak planks
spruce planks
birch planks
jungle planks
acacia planks
dark oak planks
stone
andesite
diorite
granite
iron
Activation
To activate these quick bunkers, hold it in your hand and sneak.
Much more desirable to activate them within a 1×1 block range.
You can also place them!
To place them, use the "Item ground ( Quick bunkers )" and interact with any item from the add-on to display them.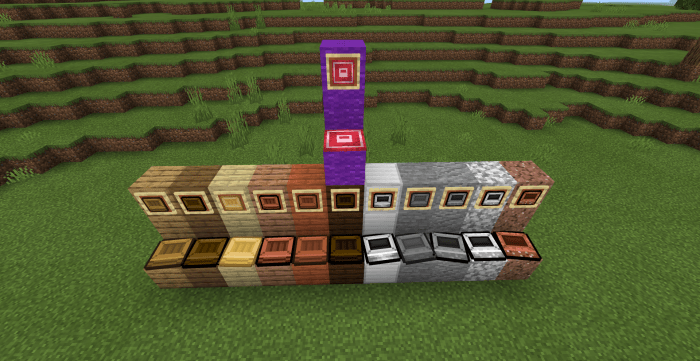 Installation
This add-on is updated to the latest beta.
If you want to review/make a video about this content, at least credit me in the video/description
Don't use your own link, use the proper link on McBedrock
If you wish to use this for your content, at least credit me.
You may copy/paste this for your content as well if you wish
CREATOR: CODANRAIGENXXI (TWITTER) (YOUTUBE) (WEBSITE)
Downloads
Supported Minecraft versions
1.12 - 1.13
Posted : 30/09/2019 11:40 am