MCPE/Bedrock UHC Champions
UHC Champions
Have you ever wanted to play UHC Champions on Bedrock Edition? What if you could? This addon (and texture pack) makes it quick and simple to host a UHC using worlds you can host for your friends, no server needed!
About
It's no secret that UHC Champions has been near impossible to play on Bedrock Edition, even including substitutes. So, for the past 6 months, others and I have worked consistently to get the games as close as we could to Hypixel's variant. From apprentice weapons to light apple to dice of god, this addon features crafts for nearly every craft Hypixel offers.
The first thing to note is that most crafts are done through spawn eggs. Some crafts have a maximum number, and it should tell you in chat if you've made the maximum amount. I have attached examples of the crafting spawn eggs, as well as non-spawn egg crafts below.


Upon crafting a spawn egg, all you have to do is place it, and the item should appear in a chest where you spawned it. Again, if you craft a maximum amount, it will let you know in chat. Attempting to use another spawn egg will not work.



A timer will appear on a sidebar scoreboard, warning you of when PvP enables, when deathmatch begins, and when the game ends. Below is an image of what a scoreboard may look like.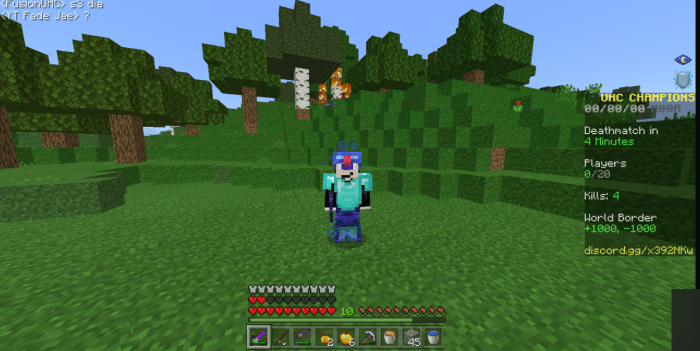 A guide of nearly all the crafts is attached in this document:  https://docs.google.com/document/d/1Uv-QtExdriW0ThP0Dzg2aoLblU0dpT8mkrDIWJvI98M/edit?usp=sharing
How to Host:
First, create a world. Use the options found in the images below.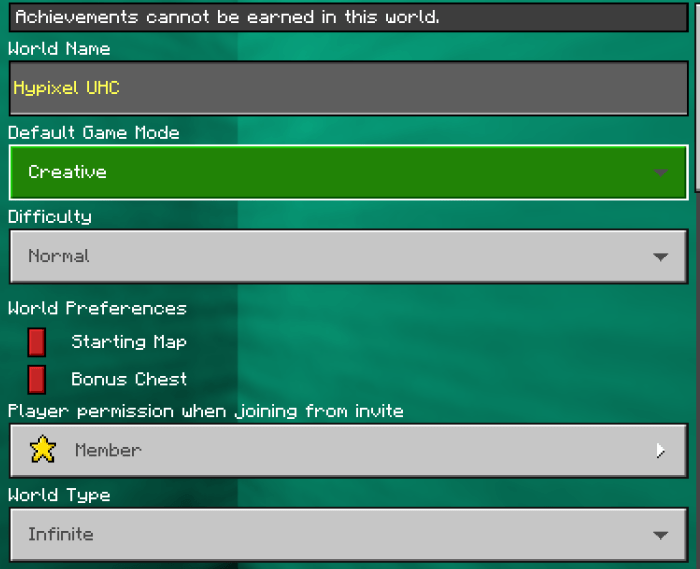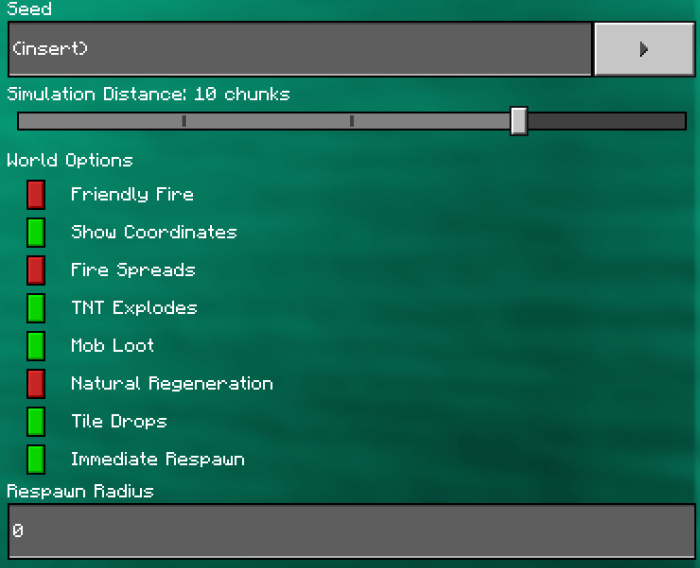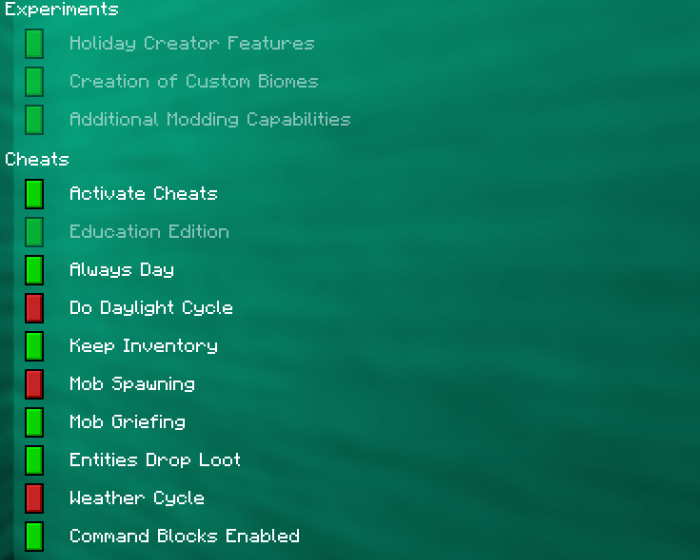 Or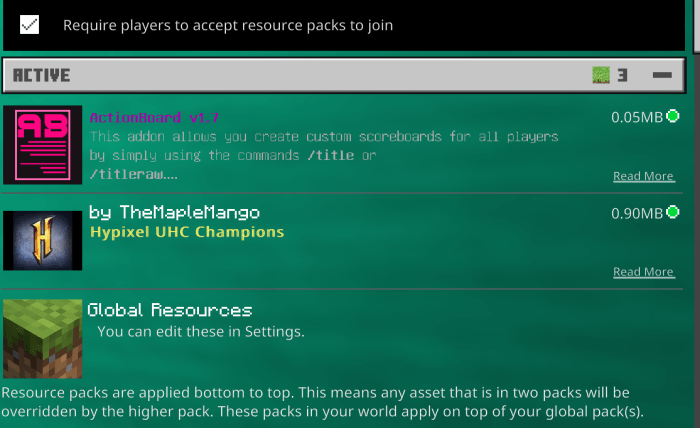 Make sure you also use the scoreboard pack attached, created by Xephyr, who you can find at  https://www.youtube.com/channel/UCmw-0R1P-rKFRJLgGkoaQUA .
For the seed, I recommend using https://www.chunkbase.com/apps/biome-finder  and selecting Bedrock 1.14 and above. Find a seed with mostly land between -1000, -1000, and 1000, 1000.
Now, hit create.
The first thing you should do is run the function "hub".


Teleport to 5000, 230, 5000 if you fall to the ground/ocean below, or just fly up to the island created. Note: This function may take a second to load the structure.
Run the following 2 commands if they do not disable automatically:
/gamerule commandblockoutputfalse
/gamerule sendcommandfeedback false
You should be looking at a structure that looks as follows: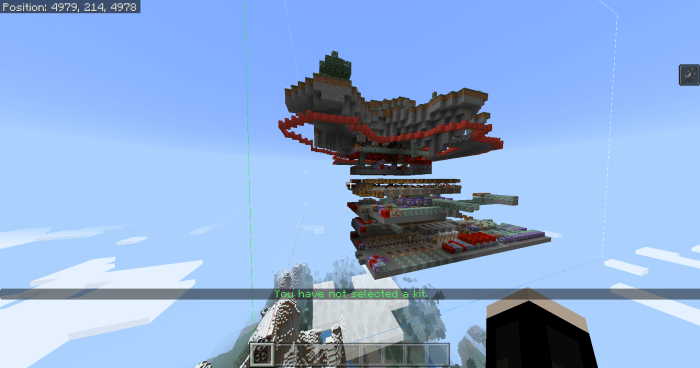 Find the button in the image below, and press it.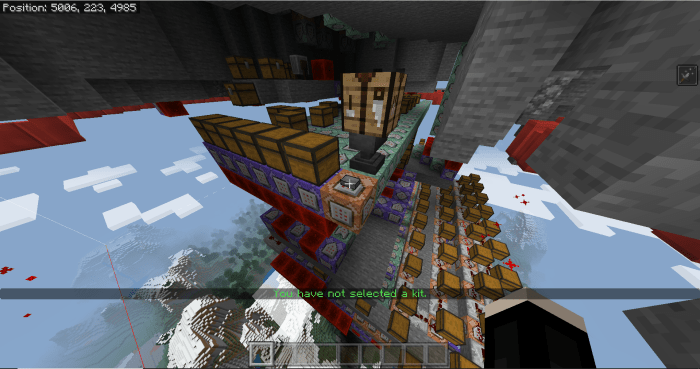 Now, run ONE of the following functions:



Again, these may take a second.
If you used arena1, it will make the deathmatch arena look like this: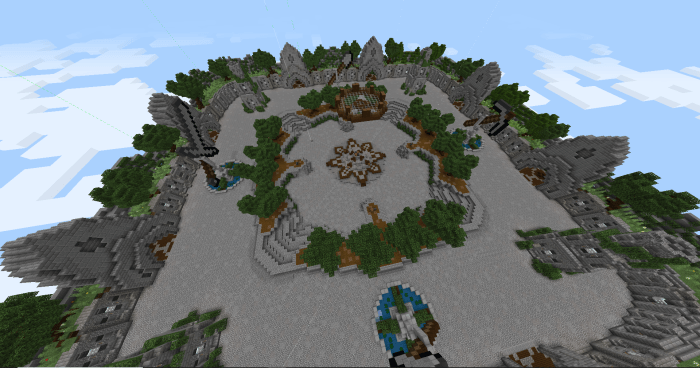 If you used arena2, it makes the arena look like this: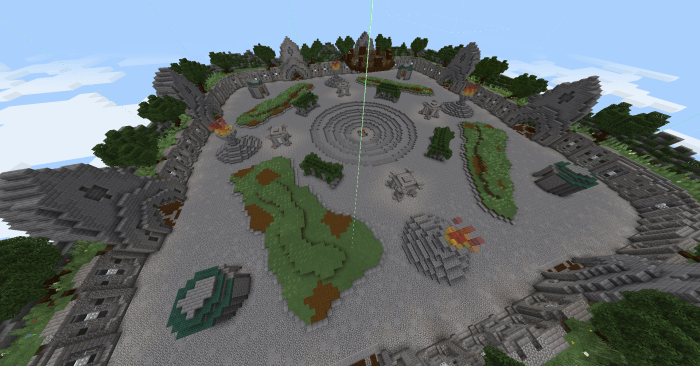 At this point, you should be set to teleport back to 5000, 5000. Once on the hub island, feel free to open the game to the public.  Make sure the default gamemode is adventure!! From here, you can select kits, do the parkour, or fight in the lobby arena.
When you are ready to start, locate the start button, found below the island: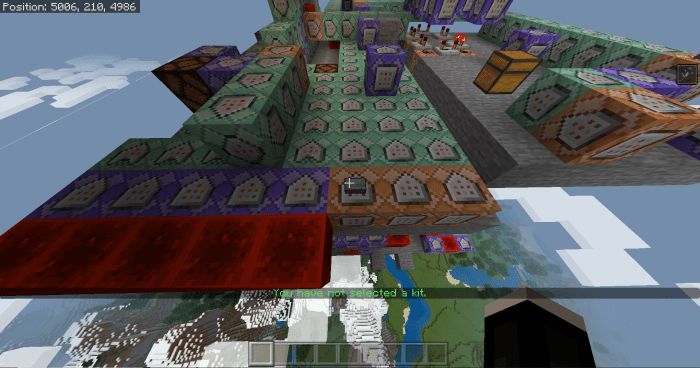 Locate the command block with the lamp next to it, found both in the above image and the below image.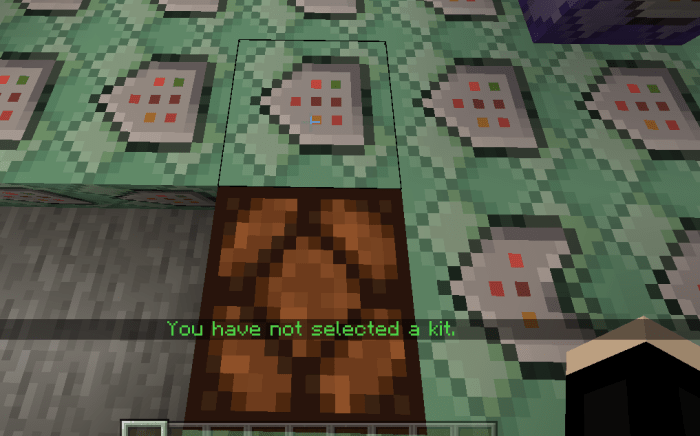 Set the "20" in the command block to the number of players in the world. Example: if there are 8 players, replace the 20 with 8.
Feel free to now hit the start button. Go into survival mode if it does not put you in automatically. Everyone should now be scattered around the world, ready to play.
If you have questions or issues, I recommend you join my discord! I am frequently open there to answer any questions that may come. https://discord.gg/x392NKw
I also have a tutorial on my YouTube channel, TheMapleMango. I will be uploading a more relevant one soon, with all the above information in what might be an easier method. I hope you guys enjoy!
creator: TheMapleMango
Changelog
-Fixed the download links for the direct mcpack files, along with slight pack name change.
Downloads
Topic starter
Posted : 12/03/2021 11:47 am