MCPE/Bedrock Glitch Virus FNAF Skin Pack
Glitch Virus FNAF Skin Pack
Breaking news a new virus called the glitch virus is spreading out among the animatronics of Freddy Fazbear's Pizza Turning them Into Brutal savages attacking anything they see and affecting any electrical device.
And there is only way to stop them become one of them.
In this pack you will find a glitch Version of Freddy , Bonnie chica , foxy , golden Freddy , cupcake , puppet and glitch trap Every skin is 128 x 128 pixels.
This pack has all the glitch Versions of characters from the popular game (Five nights at Freddy's) and Five nights at Freddy's 2 and five nights at Freddy's vr game.
In this pack you will find a glitch Version of Freddy , Bonnie chica , foxy , golden Freddy , cupcake , puppet and glitch trap Every skin is 128 x 128 pixels
This is what the pack looks like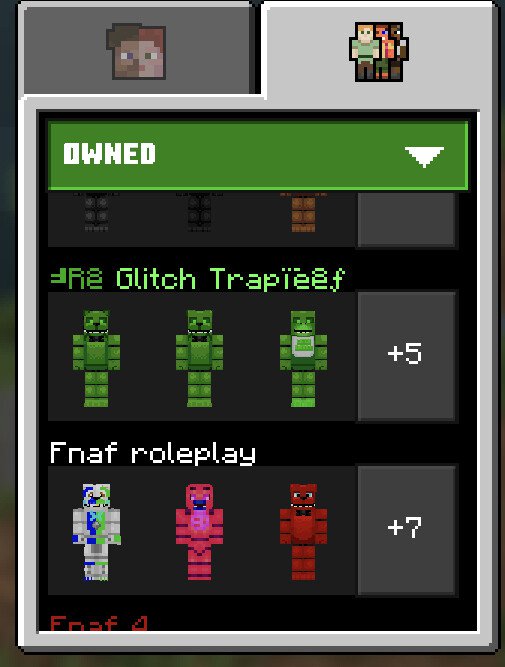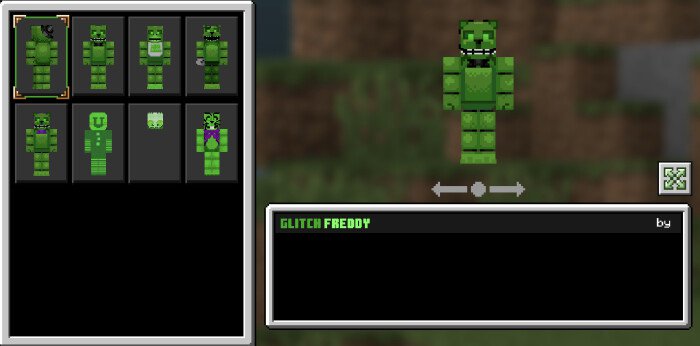 this is Glitch Freddy , Glitch Bonnie and Glitch chica on the main stage before and after the Virus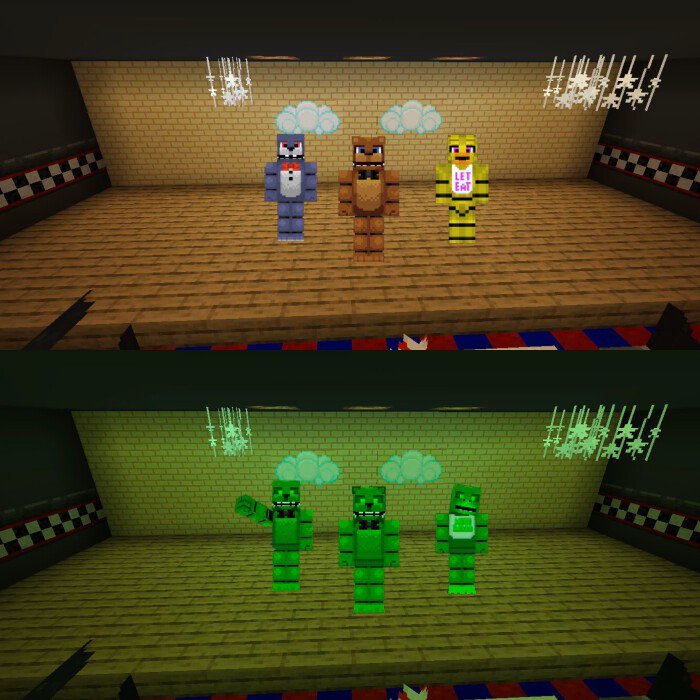 This is Glitch Foxy in pirate's cove in a before and after the Virus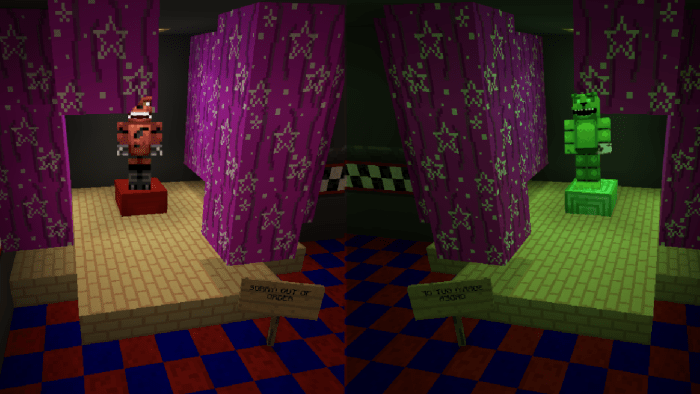 This is Glitch cupcake and Glitch puppet in the back room in a before and after the Virus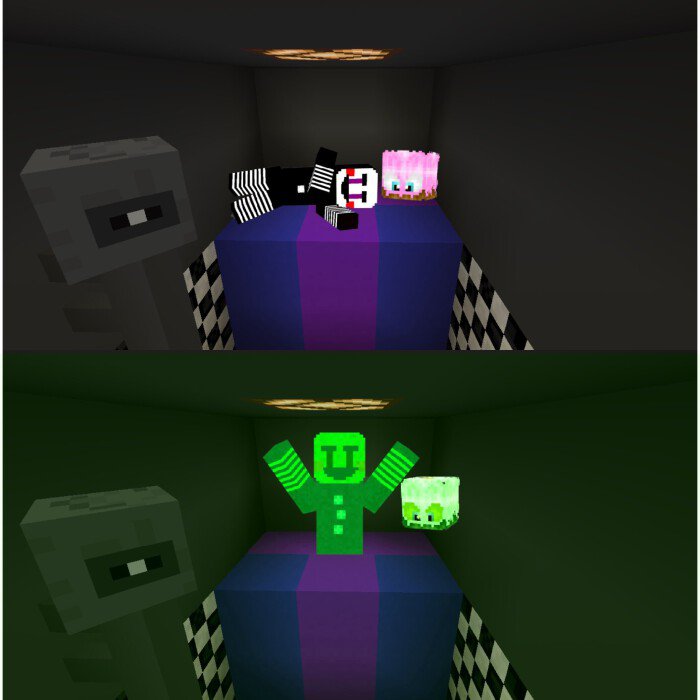 Credits:
Every skin is 128 x 128 pixels I created the skins Glitch cupcake , Glitch trap , Glitch golden Freddy and Glitch Puppet
follow Toxicthetoxicfox on Skinseed
Toxicthetoxicfox created Glitch freddy , Glitch Bonnie, Glitch Chica and Glitch Foxy skins
please subscribe to my YouTube channel Foxy da pirate
Changelog
As requested I changed the uploading file from .zip to .mcpack
Downloads
Posted : 16/01/2020 8:19 pm