MCPE/Bedrock Colosseum Sanctuary – PvP 1 vs 1
Colosseum Sanctuary – PvP 1 vs 1
"This is my second uploaded map. But, this map is the first more detailed and fancy PvP map I created ever! This map is also continuing update for the commands bug, redstone technical fixing, and added more maximum possible players to 4 (team 2 vs 2)."
Recommended for 2 players. This world is only for personal use. Contains free original add-ons pack from CreepeTia.
"Colosseum", is the same building from Colosseum, but it is shorter, smaller, and more geometric than the Colosseum.
Contact us :
Tweet : @waffaqahullah
Fb page : Terrarden Indonesia
Support us :
Donate : PayPal_CreepeTia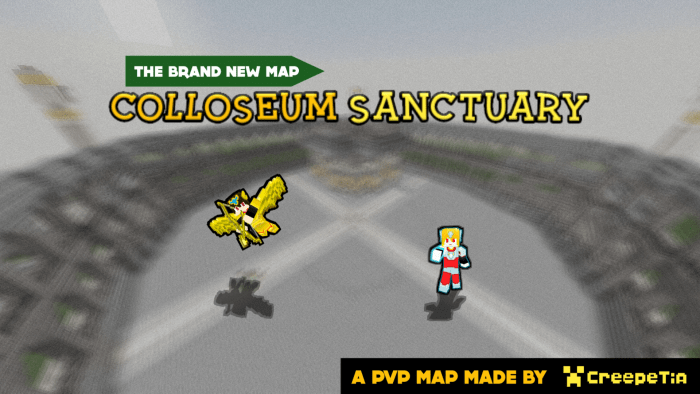 Brand My Second* New Map!!!
*Because there is other map, I called Sky W4rs. Thats my first map, uploaded exlusive only at MCPE Master.
"Not fun, Is there is no music…"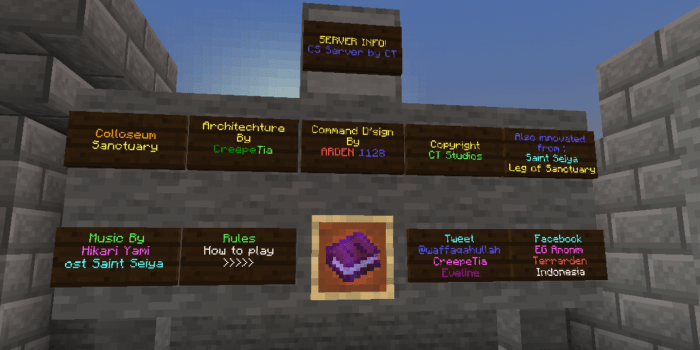 Yeah, me (CreepeTia) as the architech added musics from Hikari Yami-chan, from ost "Saint Seiya – Legend of Sanctuary".
~ Features ~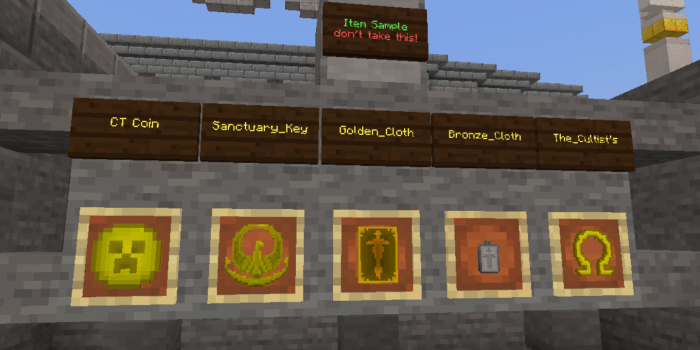 • CS (the world) containts many things that members can attract with. Including market, wich its needed emeralds or "CT Coin".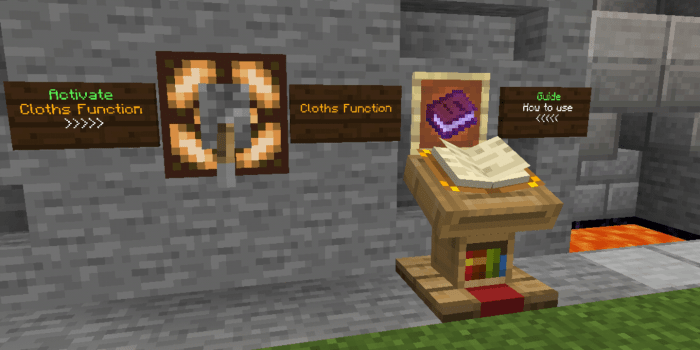 • Also, there is a admin guide book, a rules book, and guide books. Maybe you must read all of them for knowledge.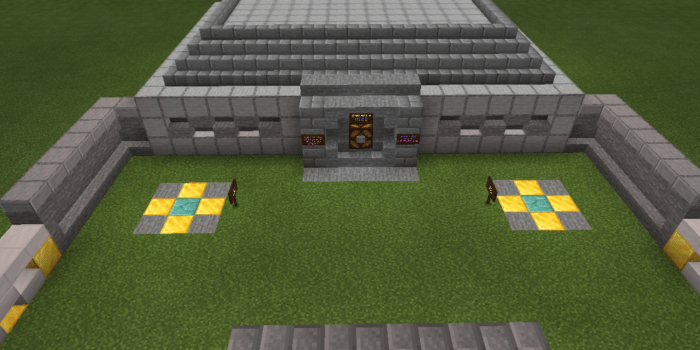 • Important! Command blocks in CS world is always ON. Don't make a little mess with the command is in it. Iff you wanna know first, sollution : copy the world.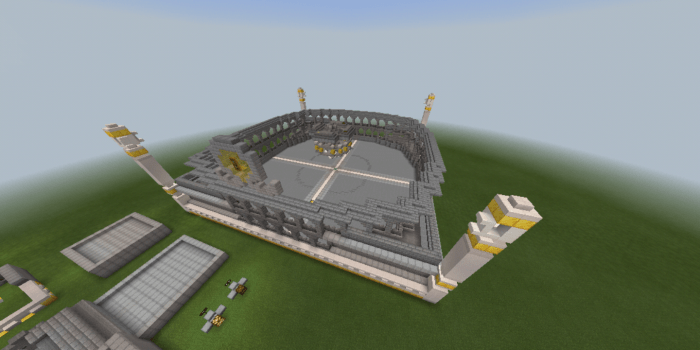 • The world creator (me) is newbie 
… But, I always try to learn any commands function in Minecraft Bedrock from the HIVE mc forum. And I also innovated by Saint Seiya film, HIVE bedrock server, and RazzleBerries (microsoft creator app : mc creator).
Changelogs :
Will be fixed that the commands is error for running.
Will be added more possible max players, to 4 players.
Installation
You can install at this page or with Mediafire.
Installation guide :
Extract zip folder
Then move the folder to the following directory [games/com.mojang/minecraftWorlds
CREATOR: CREEPETIA (TWITTER) https://m.youtube.com/channel/UCxKVwdwHX9tZL4ryvbdOv9g&ved=2ahUKEwjd3LGe2uLkAhUUILcAHdsuCgYQFjACegQIARAB&usg=AOvVaw2YaZ8ZsdXovpIsFgv2d9e r" target="_blank" rel="nofollow noopener">(YOUTUBE)
Downloads
Topic starter
Posted : 23/09/2019 3:34 pm