MCPE/Bedrock Hit-PvP [BETA] V.0.5
Hit-PvP [BETA] V.0.5
Minecraft PvP Map to Practice Aim, CPS, W tap,360 Combo. The first Minecraft PvP Practice map with Legendary PvP training features. These features were only available on PvP Servers. But now we can use this map to practice PvP.
Hit PvP a PvP Practice Map still on Beta version Help us to complete this practice map by giving feedback/ideas you can!
1.
COMBO PVP
First, Minecraft's combo fly PVP MAP.
 
Play with friends or alone with bot!!
Description:-
One of my favorite features in PVP!! It gives unique experience while you hit and take your opponent up and control them!! If your opponent is weak then it's fun!! But if your opponent is more strong, then its more fun!!
(You can also practice with Bot to improve your combo PvP skills. Practice Aim, Cps, W tap, 360 Combo!!)
How to play?
Walk inside combo PvP cave and fall down in map to go to combo PvP room
Get items from the chest
Teleport to area
fight
(Auto teleporting to the hub after reaching arena)
 
NPC helper 
Tap on talk button to get Tap teleportation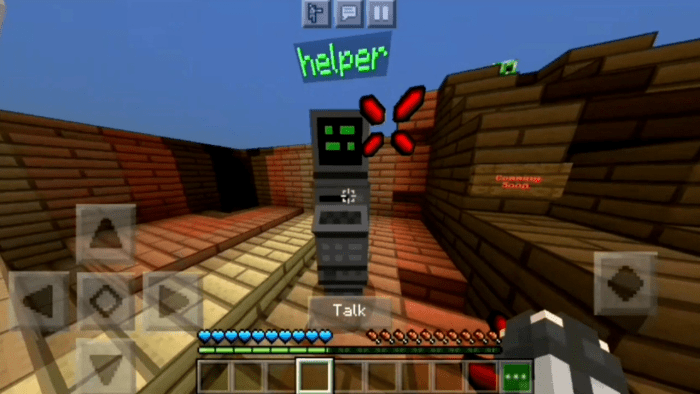 Unlimited Snowball to practice aim new!
Extra Hit particles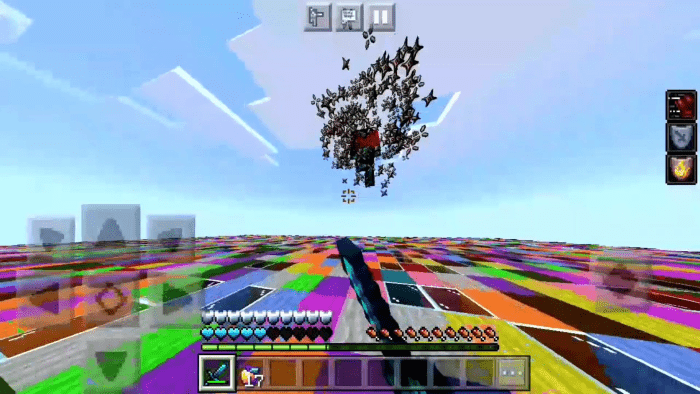 Your combos can take your opponent upside just like PvP God!!  That feels soo cool!!
Practice Your Aim with Bot!!
OP health Bot!!        
So you can practice without any break for long time
Beautiful arena!!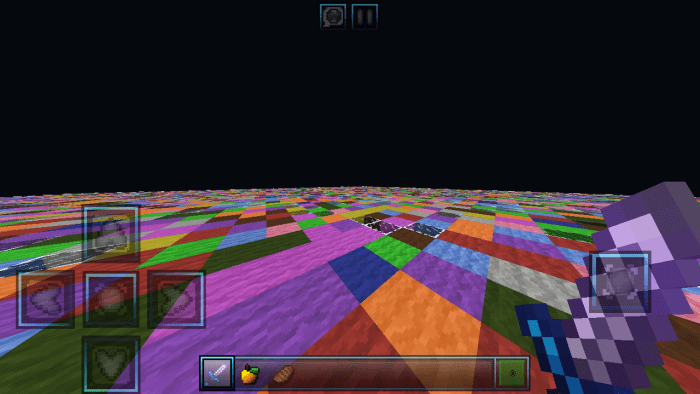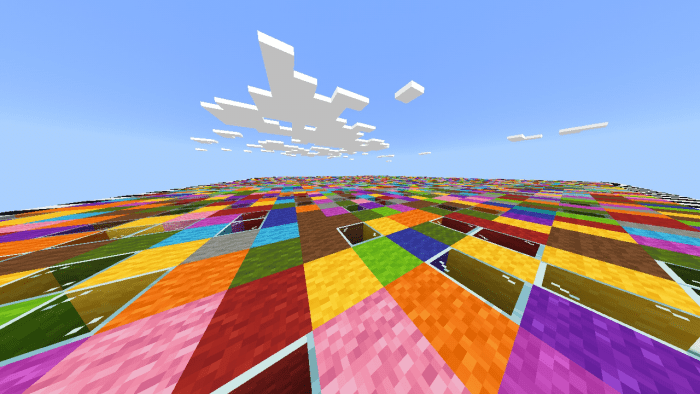 2.
Sumo

 

New!
Fight 1v1 in small Circle 
Last To survive in circle wins!
Sumo But Arena gets smaller
How to play?
Select sumo in npc talk
Click on fight button (only 1v1 allow)
Winner gets point!
3.
NoDebuff (pot pvp)
PvP with heling potion (pots)
PvP and heal simultaneously!!
How to play?
Walk inside NoDebuff cave and fall down in map to go to NoDebuff room
Get items from chest
Teleport to area
fight (Auto teleporting to hub)
What make it soo exciting?
PvP with your friends, wile PvPing your health will go down in some seconds heal with healing potions(pots)  You have many healing potions but each pot is taking 1 slot, so if your hotbar run out of pots you need to open your inventory, now its time to use ender pearl and teleport far away from opponent to get some pots on your hotbar and you have few seconds to get potions and your friend just reached near you he is going to kill you!! You ran!! His health is 1 and you dont even know!!
Never give up!!
Features:
Play with Friends
heal with pots
teleport with ender pearl
 
1v1 with one and only NoDebuff Kit-
Sword
Armor
Healing potions around 30 (full inventory)
Ender Pearl
Food
Bottle of swiftness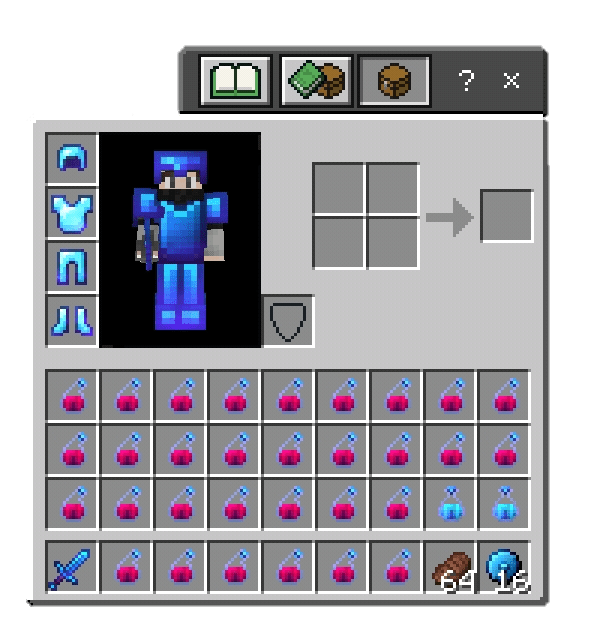 Play with friends!!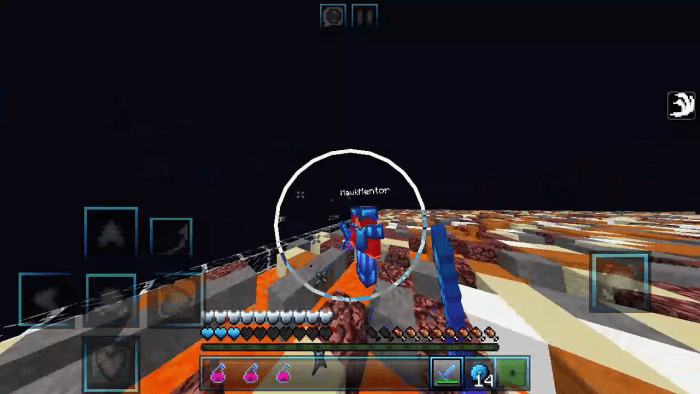 Invisible Floor above lava!!
Trust me you can walk on it!!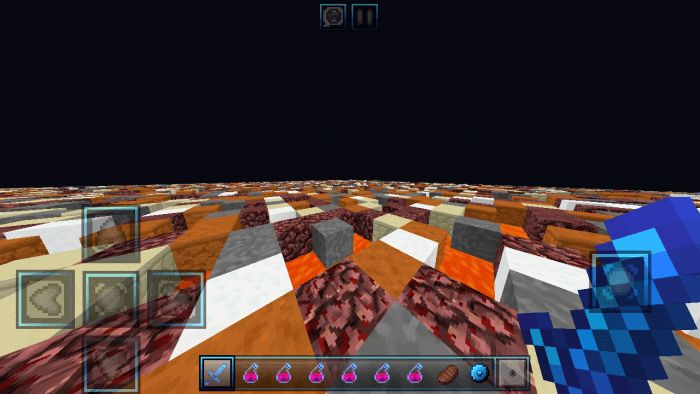 Make shure you heal yourself with pots on time!!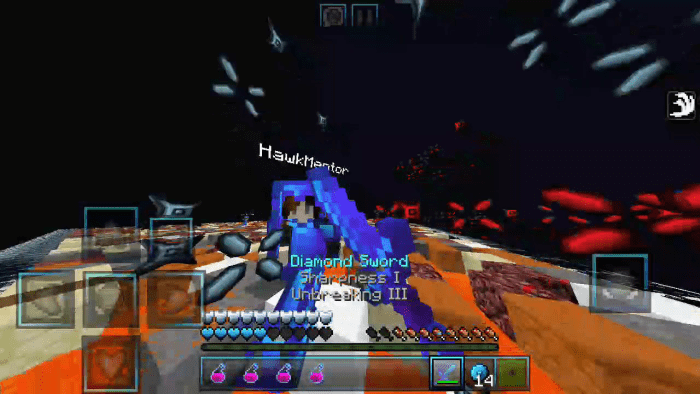 I Died because I forgot to heal myself😂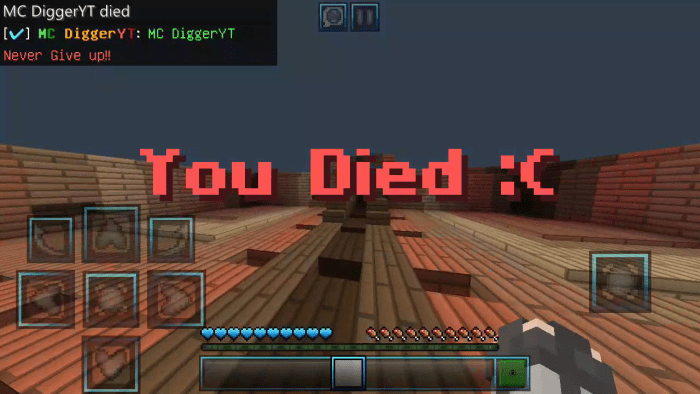 MAP info :-
Combo PvP and NoDebuff were only available on servers, Now it is also available in map for the first time!!!
More features Comming soon!!
Each and every Update Of this map will be only available on My YouTube!!
Want to make pvp montage video on map? 
Please leave credits in this format if possible :-
MAP : Hit-PvP by MC Digger
FAQ-
Q:- I entered map now where to go?
 
a:- Enter any Cave you want (combo pvp cave, NoDebuff cave....) and the door will automatically open jump inside!!
Q:- From where will we get armor sword..
 
a:- After you enter cave and jump you will be teleported at a room where you will see a diamond block stand on it and you get armored!!
Q:- How to teleport to arena
 
a:- There is a button given in the same room where you get sword and armor..
Q:- What if I Killed everyone and left alone in arena?
 
A:- This is not possible after you kill someone command block detect the number of player in arena and if it detected 1 then it will teleport that player to HUB.
Special thanks to my brother HawkMentor ( PvP God!! ) for helping me in my map!!
By
 
Changelog
What's New?
SUMO mode 
SUMO but arena gets smaller
Teleport to hub by long click snowball at right side of hotbar
Cooked beef added
Various Bug fix
Topic starter
Posted : 24/04/2020 3:04 pm
Topic starter
Posted : 18/08/2021 2:48 pm