The Minecraft Earth team certainly have been busy, today we have another update for this version of Minecraft. Head over to the google play store an apple app store to find the version 0.12.0 which comes with a new wooly cow, this can be found on your adventures. We have also located another type of sheep that'll most likely come in the next update (0.13.0) this is called the "Horned Sheep"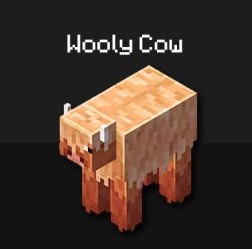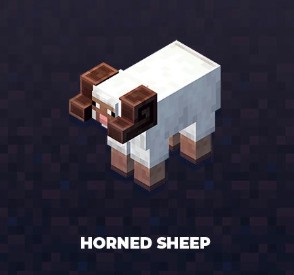 Minecraft Earth Patch Notes
New stuff (and some changes) coming your way on Minecraft Earth!
New Stuff!
Meat is back on the menu! You can eat food to regain health in Adventures. Fruit and vegetables are also on the menu – all part of a balanced diet.
To raise the steaks, health is now persistent between Adventures. If you take damage in one Adventure, you'll be hurt when you start your next Adventure.
Your health is displayed while you're on the Map. If you die in an adventure, you respawn on the map but with reduced health.
Eating is also accessible from the Inventory screen using the new "info" button, which leads us to…
There's a new Item Info button on the Inventory Screen – click through to see item stats and discover how chicken compares to mutton, or what the damage and durability values for your tools are. Plus, funny blurbs on your favorite blocks!
Tired of people walking all over you? We added a people occlusion toggle for iPhones/iOS 13+.
Coming soon! Night themed Buildplates will be available in the Store. Look up to see the stars! Don't sleep on this new offer!
Coming soon! We've implemented the underlying code for a new feature called Boosts. Stay tuned for the full release!
New Mob!
The WOOLY COW has arrived! This new fuzzy friend could use a haircut. I wonder what happens when you use your shears…? ?
Bugs!
Sweet, sweet freedom! Players will no longer get stuck in the Adventure preview screen.
There was a complicated bug where you couldn't pick up a liquid block if there was nothing behind it in AR. That bug doesn't exist anymore. Success!
This bug is kicking the bucket – you now get your bucket back when smelting with lava. Cook those porkchops lighting fast.
We fixed a UI overlapping issue with the Adventure stats preview screen on iPhone 7 Plus. Helpful!
Thanks to recent improvements, the following devices have been removed from the Blacklist: Motoroloa moto x4, Motorola One, Samsung Galaxy A30, and the Samsung Galaxy A70. You can now play Minecraft Earth on these devices!
New Recipes!
Bucket of Mud
Stone Slab
Sandstone
Spruce Button
Read more: https://help.minecraft.net/hc/en-us/articles/360037822211-Minecraft-Earth-Patch-Notes