MCPE/Bedrock 360 Chroma (Green Scene) Addon
360 Chroma (Green Scene) Addon
Want to make a transparent PNG image of your skin, mob or even Minecraft's scenery? Then this addon is for you.
We advise you should turn off clouds and turn on beautiful skies.
This small addon is created by Akihiro Akagi  
The addon was called 360 Chromo because everywhere you look, you will see nothing at the sky but the green background. Akihiro Akagi edited the cubemap to make this a reality.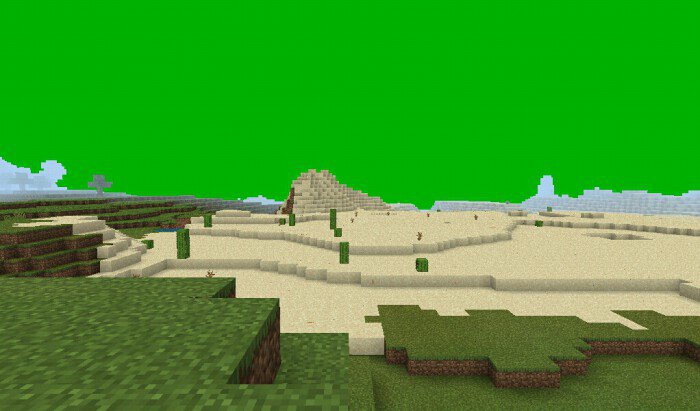 There are more this you can do with this addon aside from making transparent PNGs, you can also change Minecraft's background.
Sample
Before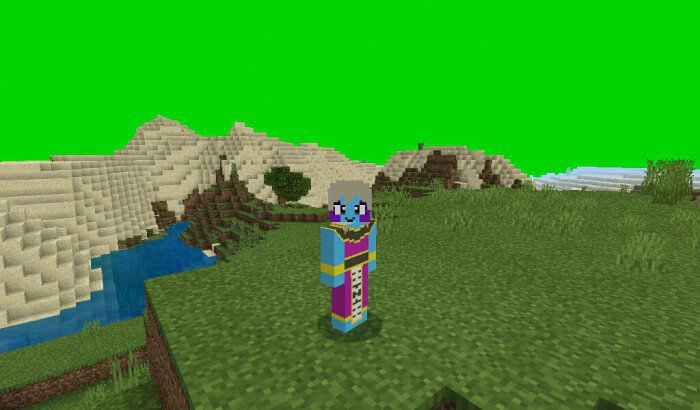 After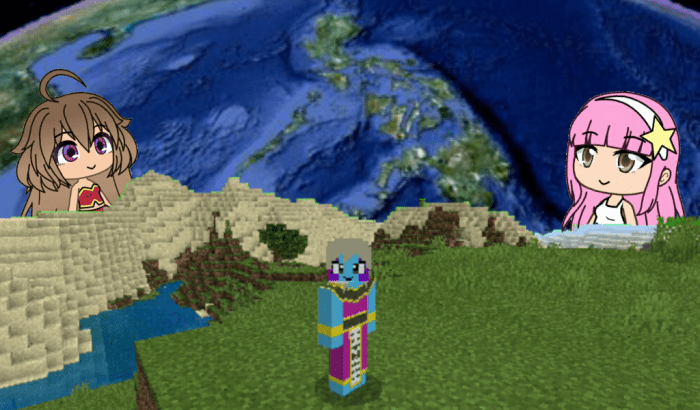 If you are impressed then don't waste your time and download this addon.
Installation
It is advised to turn off clouds and turn on beautiful skies
Hide UI when taking screeshots or install screenshot addon.
CREATOR: AKIHIRO AKAGI (XROS HEART) (TWITTER) (YOUTUBE) (FACEBOOK) (INSTAGRAM)
Posted : 09/12/2019 9:47 pm