MCPE/Bedrock Bendy And The Ink Machine Add-on
Bendy And The Ink Machine Add-on
if your are a fan of the horror game Bendy and the Ink Machine and also a minecraft fan, then this addon is the combination of these 2 game it will addon a bunch of new mobs with custom animations into your world
iperaan This addon was inspired by the horror game BATIM it included new mobs which will spawn naturally into your world
This addon was inspired by the horor game BATIM it included new mobs which will spawn naturally into your world
Ink Monsters
Searcher is a hostile mob will attack players and villagers, The Searchers resemble human-based creatures entirely made of black ink and are roughly about the same size as the player
Health: 20
Damage: 3
Spawn at night
Attack in group of 5 or 10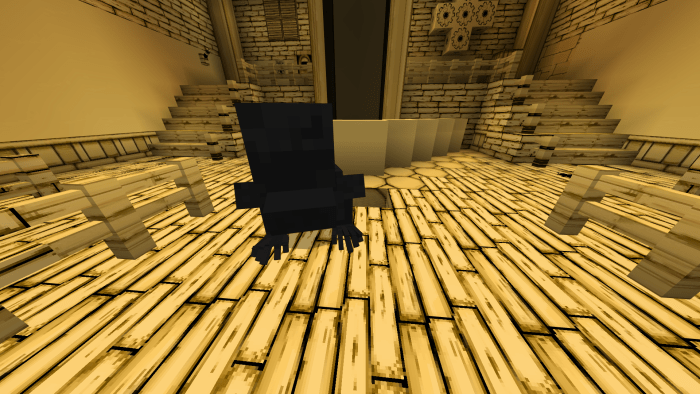 Projectionist is a hostile mob, Judging by his human-shaped appearance and projector head, he is an ink incarnation of Norman Polk.
Health: 150
Damage: 9
Spawn at night but very rare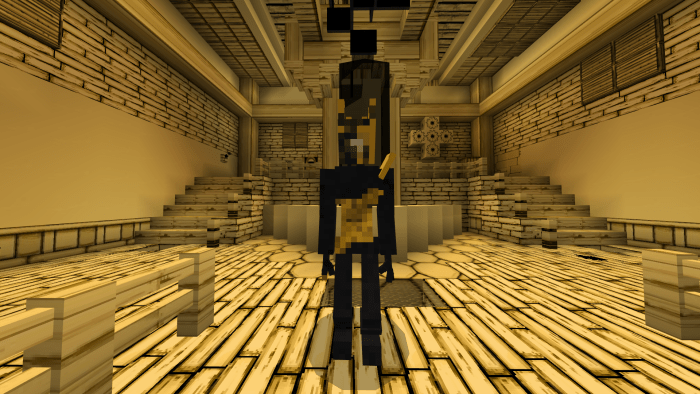 Piper: holding a wrench as the weapon, a incarnations of the cartoon character named dCharley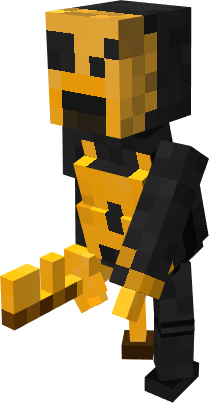 Striker: have 3 arms and a incarnations of the cartoon character named Edgar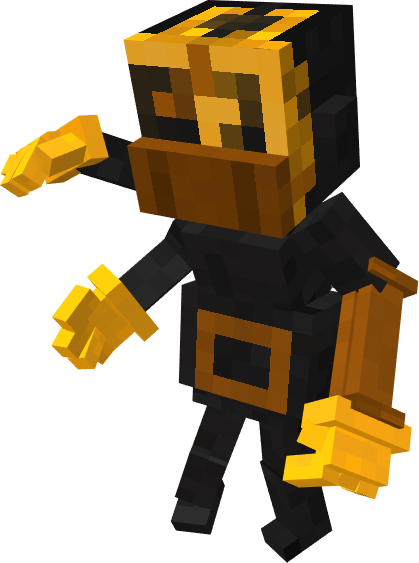 Fisher: a ink creature he has his head attached to the string and have a wrench as the weapon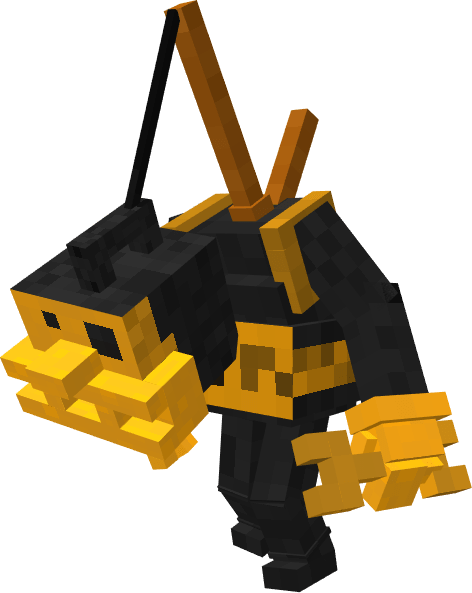 The Lost One: they're hostile, is a human covered in black ink,
Health: 30
Damage: 3
Can spawn naturally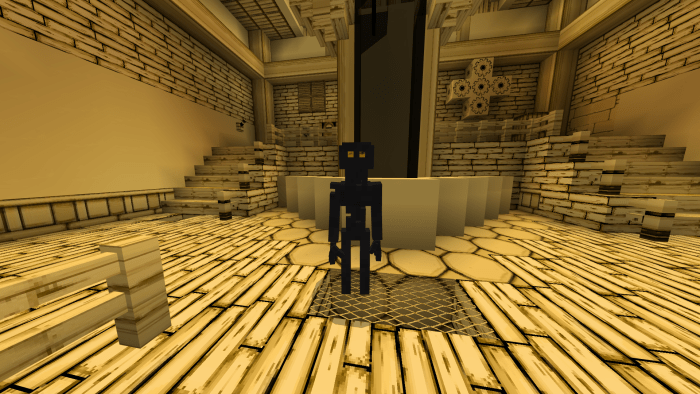 Sammy Lawrence: is a boss mob, holding an axe as the weapon
Health: 300
Damage: 5
Spawning chance: Rare
you can hear him speaking if you fighting with him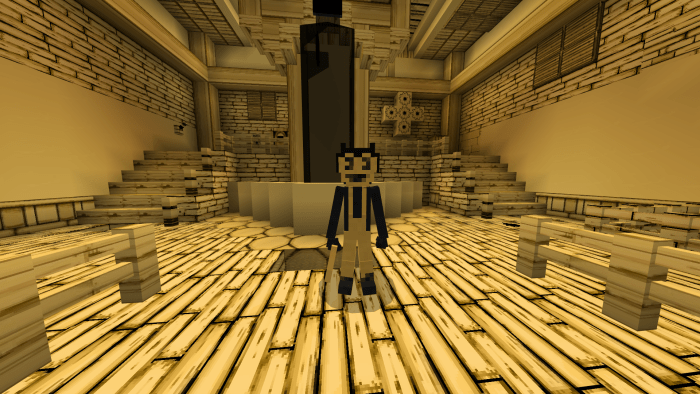 INK DEMON
Extremely dangerous and creepy, He will kill any monster nearby and player but no worry the chance of him to spawn is super rare
Health: unkillable in survival mode
Damage: 20
when attack the players he will give them blindness and can see the player from very far away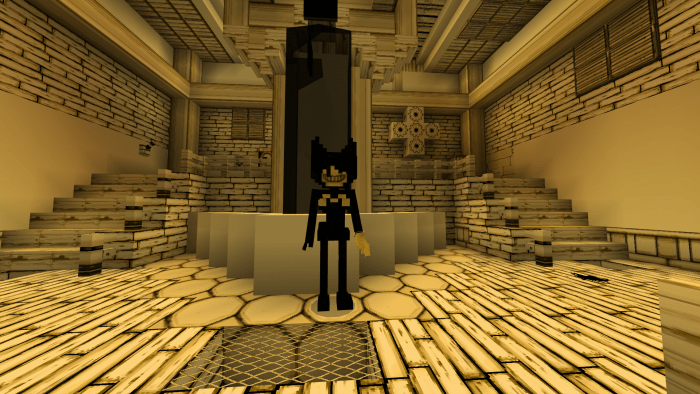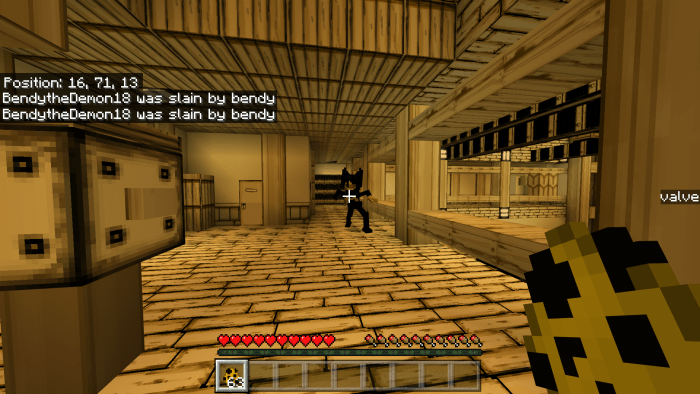 Friendly
Alice, Tom and Boris both are friendly You can tame them by using these items
Tame item: coal
heal items: Bread and mushroom stew
Alice Health: 100
Tom Health: 100
Tom damage: 30
Alice damage: 15
Boris Health: 20
Boris really like sheep if he see one
All will spawn naturally but only in taiga biome
Tom: shaped human with the doggy face, holding an  axe as the weapon and have a mechanic arm, will attack monster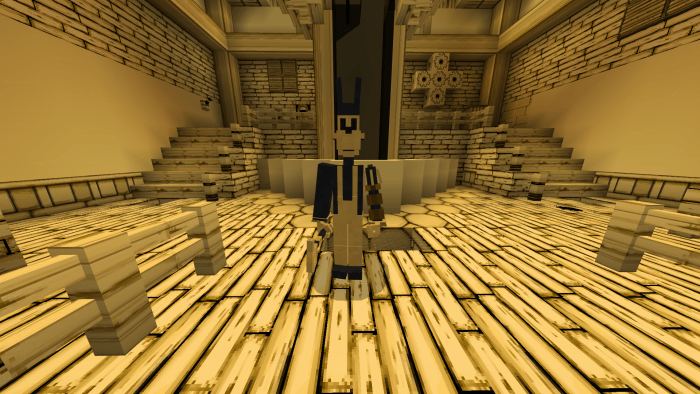 Alice: shaped as a female humanoid, she holding a sword as the weapon will also attack monsters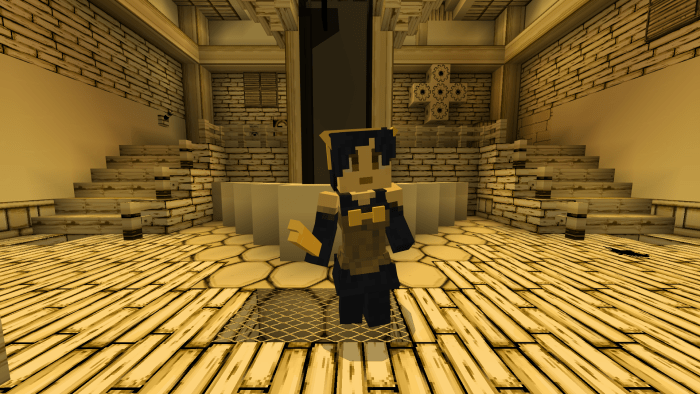 Boris: look like Tom but can not attack, will run away if the monster near him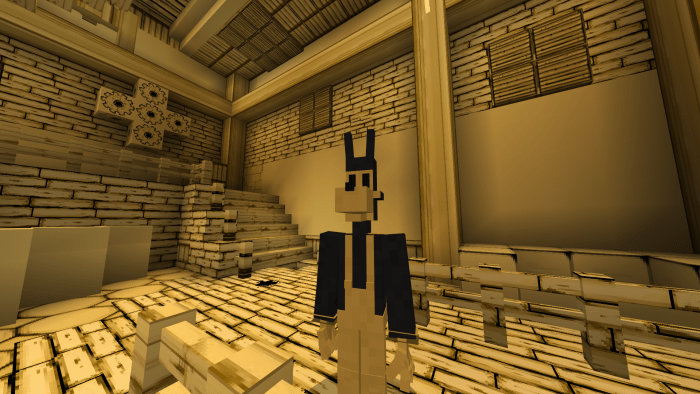 Here a picture of Tom fight the Striker: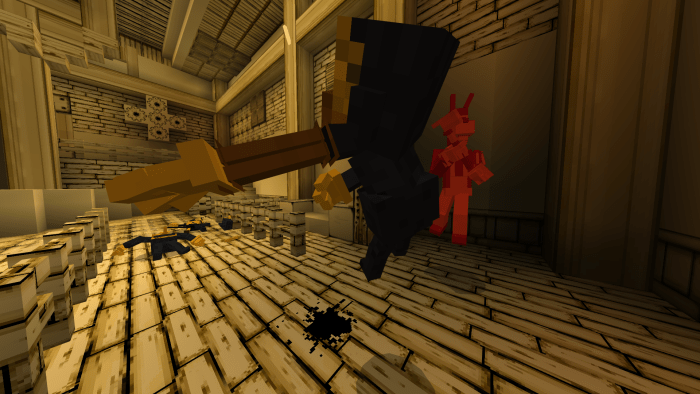 Changelog
changed some of the images
added new picture and descriptions
Installation
Xbox: To get through AdF.ly, open this file through your phone or tablet, get through AdF.ly, and to the MediaFire link. Copy that link to Xbox's browser to download it. you need to download the zip file.
Phone or Tablet ( iOS and Android ): Simply get through AdF.ly, by waiting 5 seconds and tap "Skip Ads", you will be taken to MediaFire. There, just download it and open it in Minecraft!
or watch this video: https://www.youtube.com/watch?v=MFKO1HdwTlE&t=95s
CREATOR: BENDYTHEDEMON18 (TWITTER) (YOUTUBE)
Downloads
Posted : 06/11/2019 3:04 pm