MCPE/Bedrock Tipped Swords (1.12+)
Tipped Swords (1.12+)
Did you ever want to feel like using swords and potions at the sane time? This add-on adds that perfect combination for you survival worlds. While adding 45 new items into the game, these weapons allow you to attack using potion effects.
Items 
The items listed below have the same durability and damage as their original states.
These are the following effects that you can attack with these swords: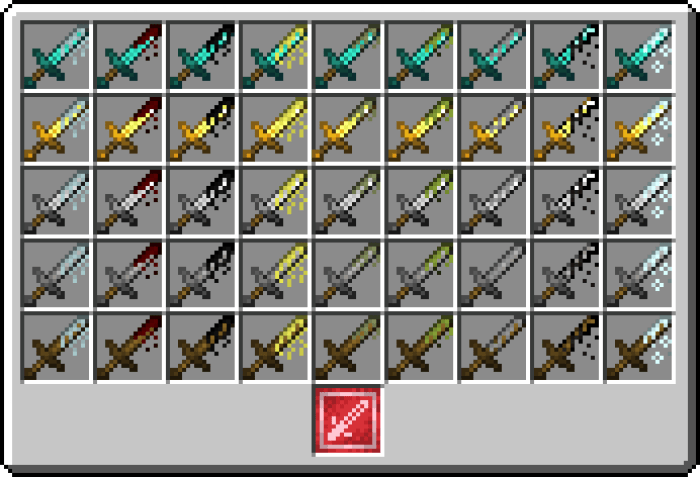 Slowness
Instant damage
Nausea
Blindness
Hunger
Weakness
Poison
Wither
Levitation
You can also place them!
To place them, use the "Item ground ( Tipped Swords )" and interact with any item from the add-on to display them.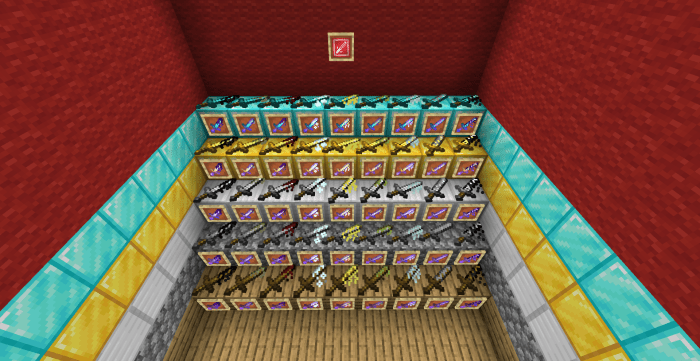 Installation
This add-on is updated to the latest beta.
If you want to review/make a video about this content, at least credit me in the video/description
Don't use your own link, use the proper link on McBedrock 
If you wish to use this for your content, at least credit me.
You may copy/paste this for your content as well if you wish
CREATOR: CODANRAIGENXXI (TWITTER) (YOUTUBE) (WEBSITE)
Downloads
Posted : 08/11/2019 7:51 pm