MCPE/Bedrock ChestGenerator
ChestGenerator
ChestGenerator is a function pack designed to generate chests. It can generate loads of unique chests. This tool is perfect if you want to create Skywars, or Survival Games in your realms! ChestGenerator doesn't just come with chest generation tools though, it has settings, netherite items and I'm listening to the community for updates. (Most of what is added is based on the community's opinions)
Here is how to install ChestGenerator to your world.
Step 1. Install ChestGenerator on this page (Below these instructions)
Step 2. Make a world (Or enter one you've already made)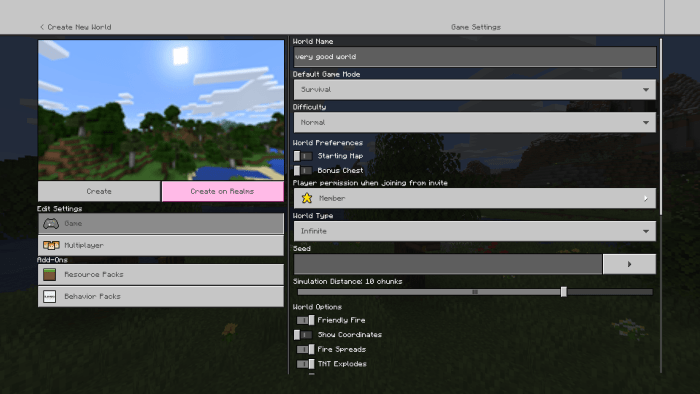 Step 3. Enable the function pack in your "Behaviour Packs" section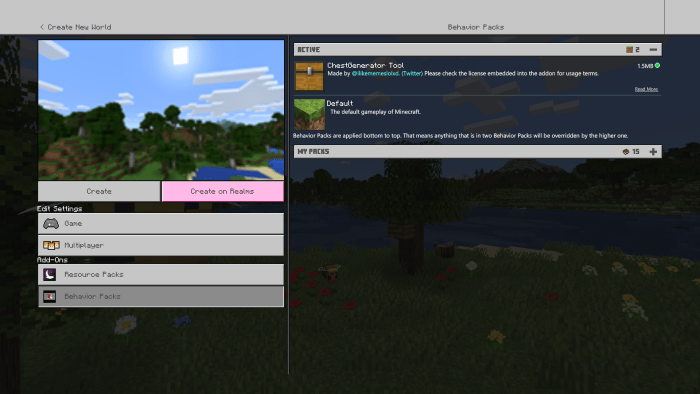 Step 4. Go to the bottom of the "Game" section and turn on "Activate Cheats"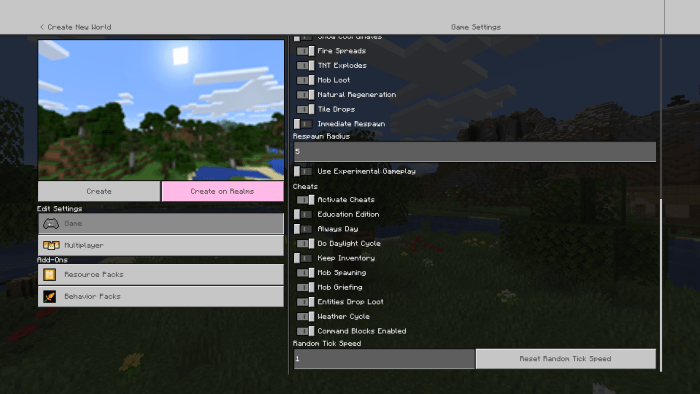 Step 5. Enter your world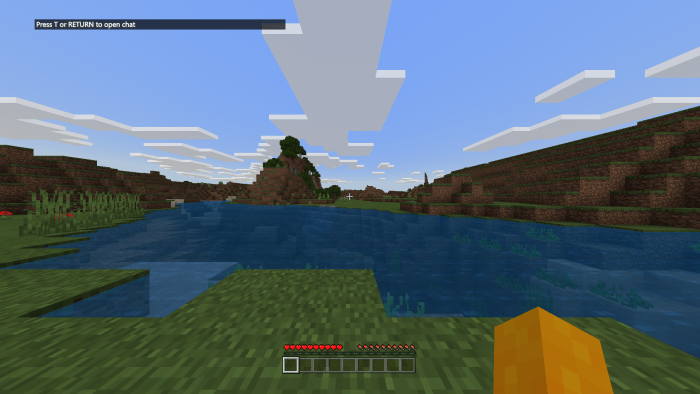 Step 6. Give yourself a command block with /give @s command_block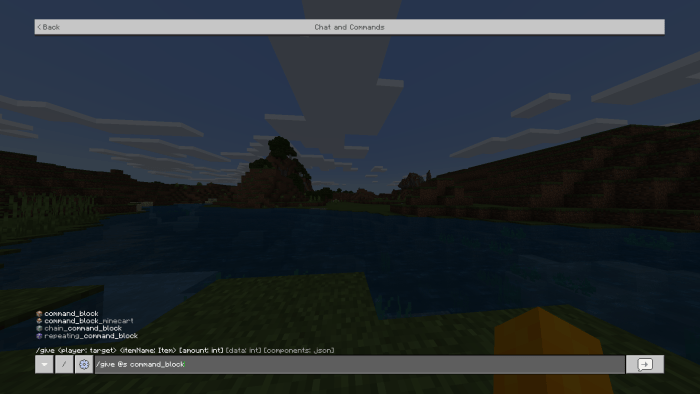 Step 7.  Go into gamemode creative with /gamemode 1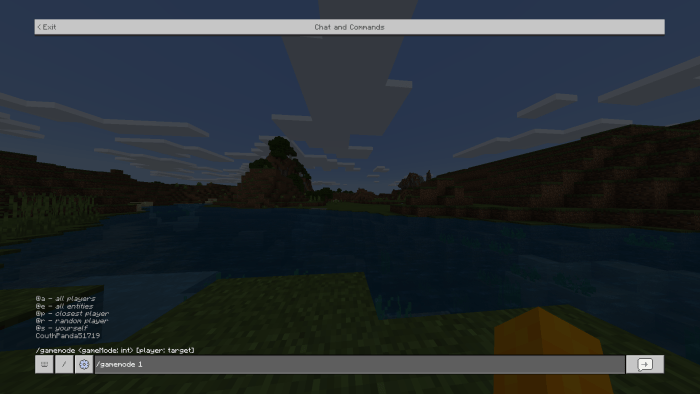 Step 8. Place a command block and right click it. (Or, you'll need to left trigger if you're on Xbox)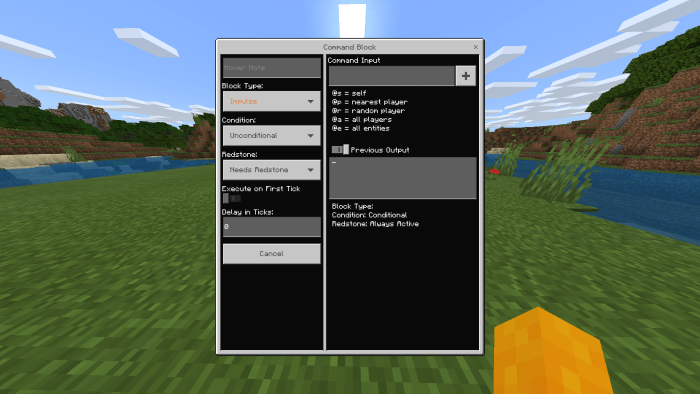 Step 9. Press the square + icon to the left of the Command Input. Now, if you'd like to use the skywars variant, do /function skywarsvariant/. However, if you'd like to use the survival games variant, do /function survivalgamesvariant/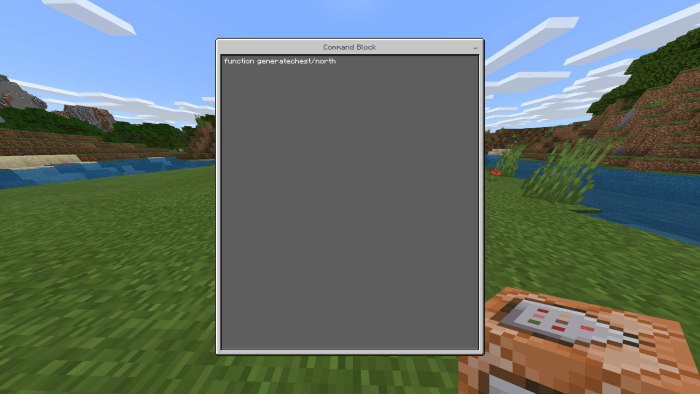 Step 10. Double press the ESC key on the top left of your keyboard. (Or press the B button on your controller 2 times, if you're on Xbox or you're using a controller)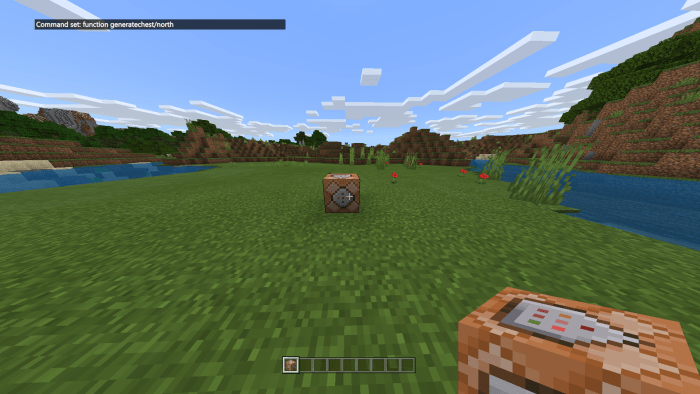 Step 11. Now, spawn a pig.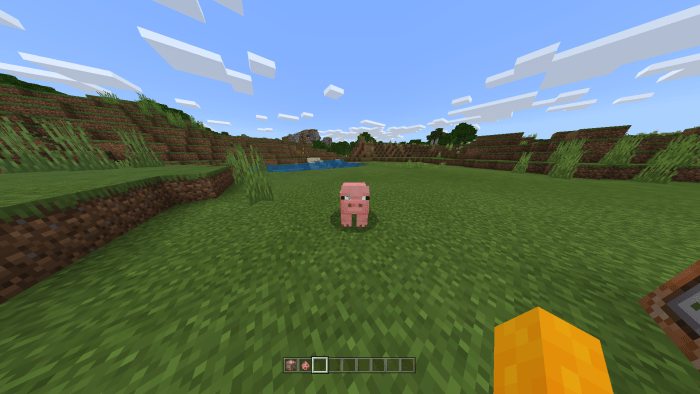 Step 12. Finally, power the command block.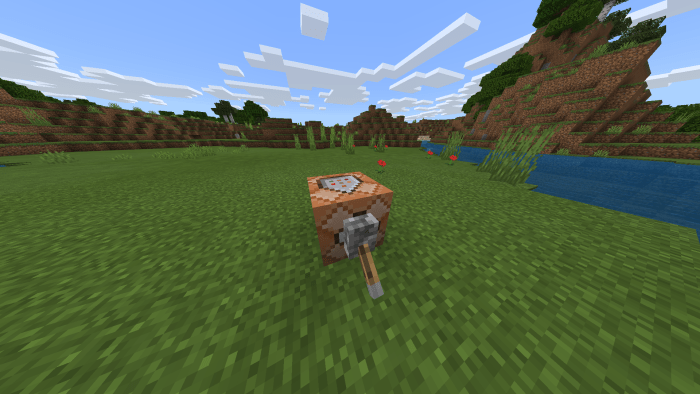 Step 13. Go to where you spawned the pig. You should find a completely random chest generated with this addon.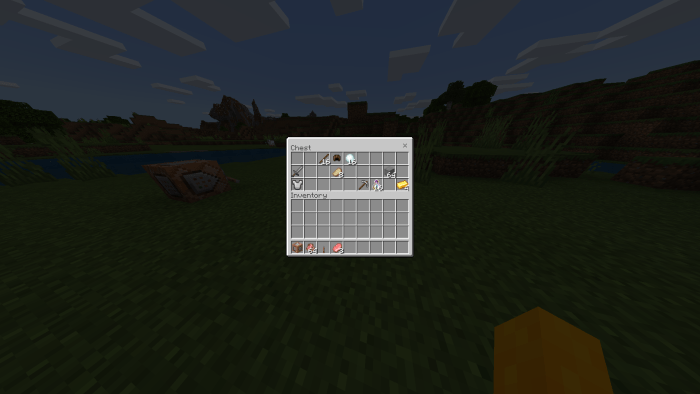 Some notes:
This can also be quite laggy as this uses 3.8 thousand commands to generate a single chest, so I recommend you have some delay between the chest generation
Before you leave hate comments, remember that this is designed to be a server tool to generate chests in minigames.
This addon is in CC2 license. You can find more info here. (This means you can do anything with the addon, but you have to credit me. Even if you're just using it, you still have to credit me) 
Please also ignore the comments, there is a person trying to make me look bad by making people like you think that this is a herobrine troll addon. (It's not by a herobrine troll addon by the way.).
You can also join the discord server to vote on new features or even suggest them! You can also go onto the discord server for support questions
Final thing, if you need a list of commands, do /function help.
Changelog
Bug Fixes
  Made it so chests actually spawn when you do the command
Adjustments
  Hidden most of the system commands
New Features
  Easier chest generation (BETA)
Installation
You can use this on any device, but it's made for realms so I recommend you only set it up on Windows 10.
creator: https://twitter.com/ilikememeslolxd
Downloads
Posted : 10/08/2020 5:02 pm