MCPE/Bedrock ItsDandD's Boat Addon
ItsDandD's Boat Addon
Now you can finally have more room for plenty of passengers on your boat! This add-on will allow you to ride with up to 100 different players or mobs (or a mix of both)!
Have up to 100 other players or mobs onboard your boat! Third person perspective is recommended, so you can see where you are going! The only thing affected by this add-on is the boats capacity, therefore it will still look the same and go the same speed. This will work with any boat.
Creator: ItsDandD
Check out my YouTube
Here is an example of 3 players in the boat: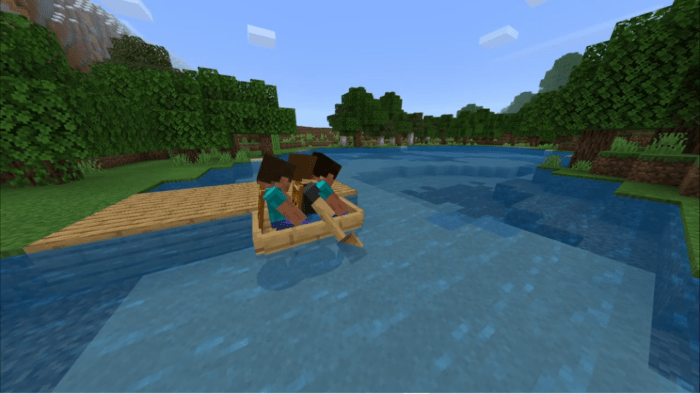 Notice: Make sure to keep this add-on above any others you might have!
creator: https://www.youtube.com/channel/UCVHEnnu1QTP-xo7c0zPabGw
Downloads
Posted : 13/08/2020 1:53 pm