MCPE/Bedrock Piggy Addon | Quick Update = Balancing Update
Piggy Addon | Quick Update = Balancing Update
Piggy is a Roblox horror, puzzle and escape game created by MiniToon. Piggy is a game inspired by Granny. Piggy is now added in Minecraft. It was created by Lestrey / Rathley (me).
Piggy is An entity that has been infected by a potion. Piggy actual name Is Penny ( Inspired by Peppa ). Piggy was innocent, until her mind is corrupted by the potion.
All Entities Info =
Health = Infinite ( but possible to kill )
Damage = Infinite
Speed = Medium
Target = Players, Iron golem, Villagers
All Piggy =
Piggy [ Penny ]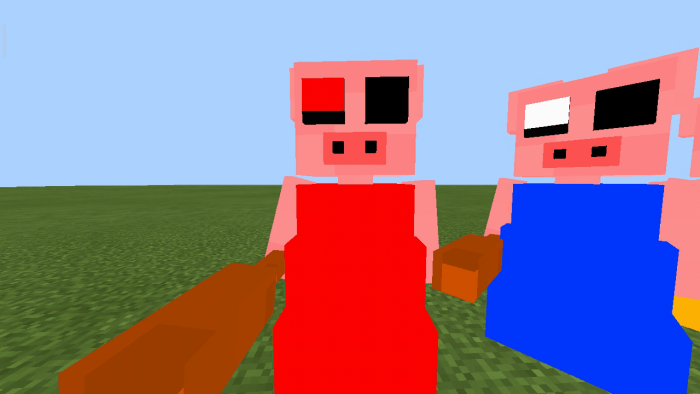 Little brother [ George ]=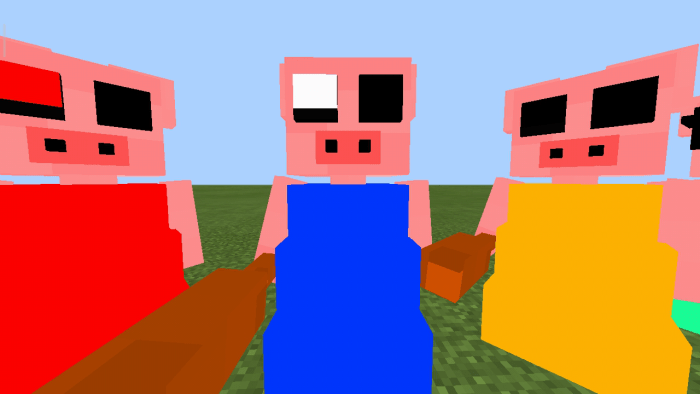 Mother =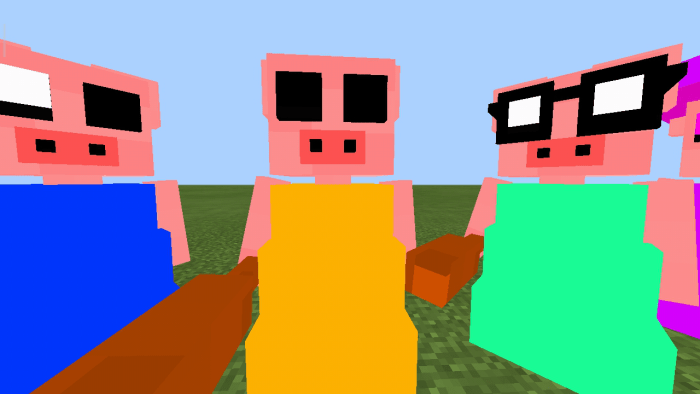 Father [ The Glasses Will Be Fixed soon ] =
Grandmother =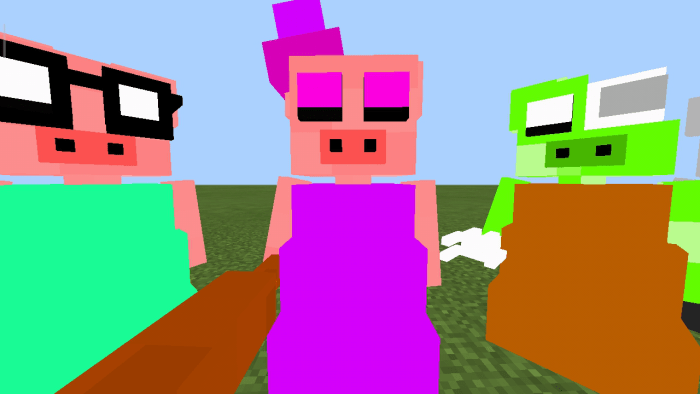 Zompiggy =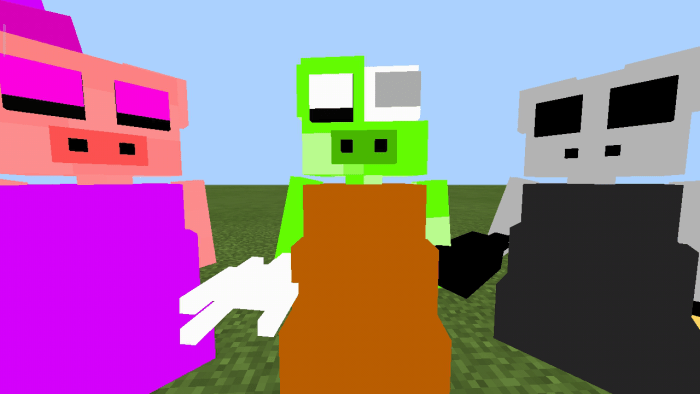 Memory =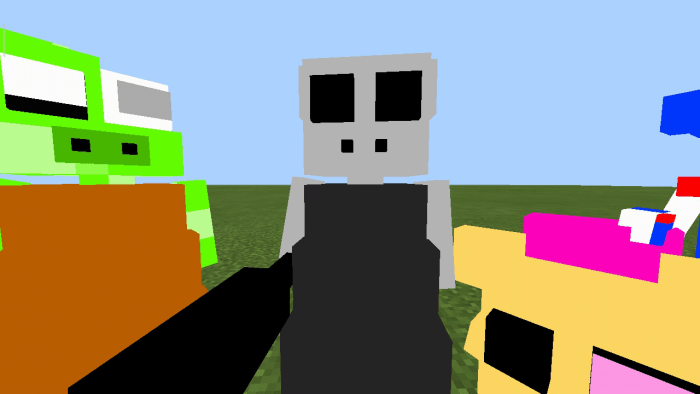 Mousy =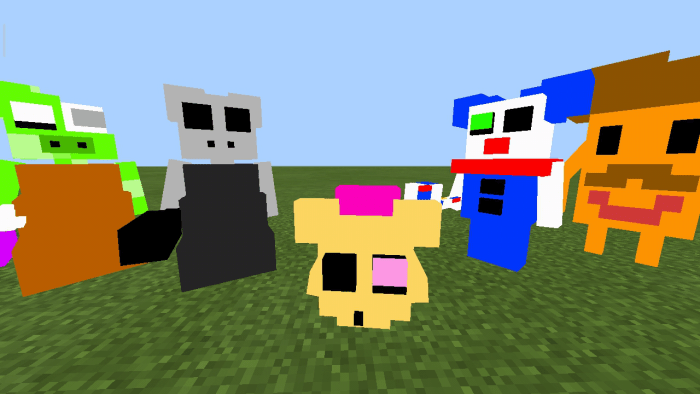 Clowny =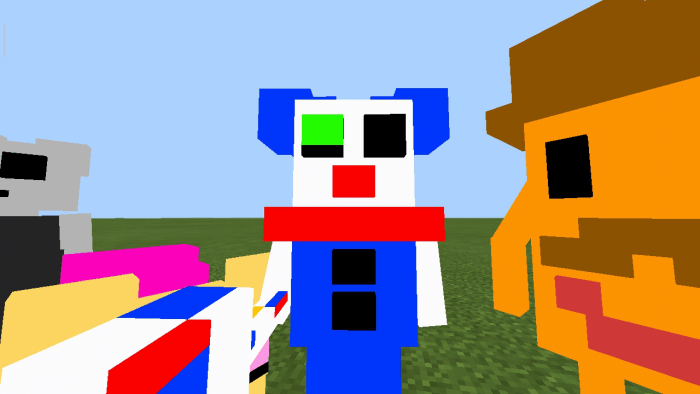 Mr.P =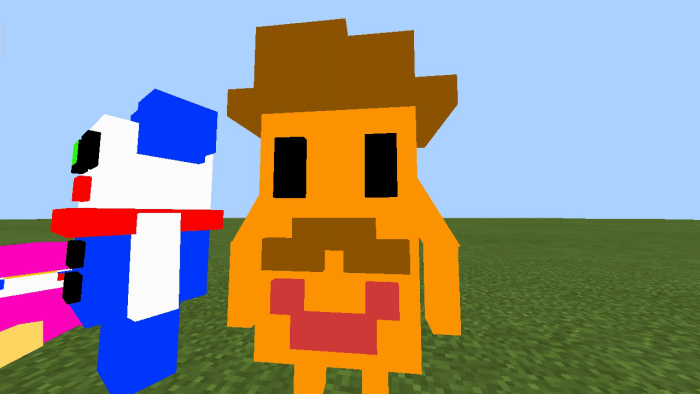 The Special Update!
The Special update is an update for 3 Content creator that use, review and finding bugs! Support them by
Subscribe
Like
Share and
Put notification on!
Unlike other piggy, Content creator Has their own ability, unique models, YouTube logo egg, and use special:[ Content Creator name]
Note : After this update there's no longer any special update, only skins. or more stuff, so don't expect making video about this addon and you will be added
SwenIIX [ The first reviewer ] = 
YouTube Channel = Subscribe To Him!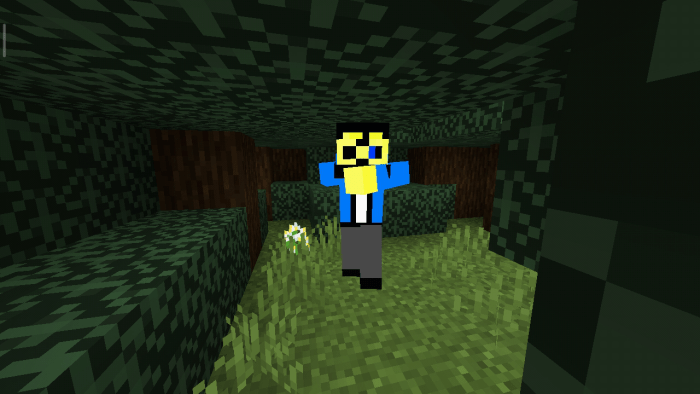 Chili B0Y [ The guy who trapped Piggy ] =
YouTube channel = Subscribe To Him!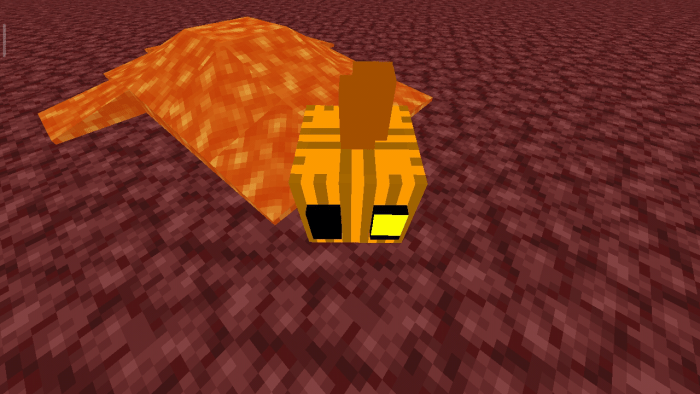 KanekiCraft / KanekiCraftYT [ Most Supportive, Remodeled ] =
YouTube Channel = Subscribe To Him! So He gets to 1K!
Note = I Don't watch Tokyo Ghoul so i dunno what is the real ability xD, I Might change It later
All Items!
Now you can create your own chapter using this tools! Just type /function Piggy_Items
All items and functionality =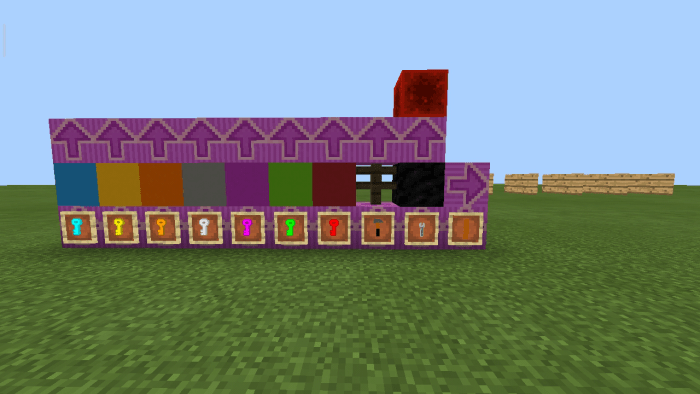 All keys = replace that color concrete into air
Hammer = break fence
Wrench = turn coal block into Redstone Block
Plank = turn wall sign / straight line sign into wood planks
How to use item?
Hold them basicly like eating!
=——————————————–=
Piggy Addon Is now support other Addon! Remember to put Experimental gameplay on! Piggy Can open door, but still Cannot pass through Them, except 2×2 Door.
My Discord Server Is Now available! You can post suggestion, bug and more. 2x Chance of me seeing ur suggestion and bug!
Make sure to be fast joining, i'll be picking 5 people to became New admin, and 5 Beta tester!
Direct download In my Discord, now the MediaFire link Has ads! Just skip Them or join my discord, you can try testing, direct download, latest Addon and More!
The 5th People Is me and bots, so don't worry. There's A chance of you being an admin and Beta tester
=——————————————-=
Next update will be request update!
So make your request! And stop Askin for cyborg Mr.p, I will add him
And you can request ability, but don't request any skin with your skin / Minecraft character, but you can create your own model and send me
=——————————————–=
What will be added in the next update =
More skin
Drinkable potion
Traps
Piggy Tokens
Better Ai
=——————-=
Known Bugs =
Piggy Is Bad at Chasing the Target
Clowny Legs looks Wierd
=——————-=
Model Created by Me
Model Created on blockbench
Ai Created on Addon maker for android
Changelog
Balancing Update is now available!
Special Character Ability Is now unavailable for now, because It cause lag
Entity code Is now better!
Can be used with any other addon!
 
Installation
Don't steal my model and addon.
Don't remake my addon, unless If you have my Permission
Use this Addon In your gameplay / video but fully credit me
Use McBedrock
If you are on android use Mcaddon 😀
creator: https://www.youtube.com/channel/UCb0sYgamzleFBRwzb3JmEsg
Downloads
Posted : 07/07/2020 7:25 pm