MCPE/Bedrock GeckieTheGecko | The Skin Pack! (Final Update)
GeckieTheGecko | The Skin Pack! (Final Update)
THE CITY IS IN DANGER! THE COPS AND FIREMEN ARE'NT ENOUGH! That's okay because we got the Diamond Heroes to save the day! (sweet rhyme). Choose a hero and take action in the GeckieTheGecko skin pack and face the evil forces of the most dark and strongest villains! Or become a villain and cause havoc by doing things your own way and making a thrill!
(or you can just play the game as is with the skin equipped... th-that works too...)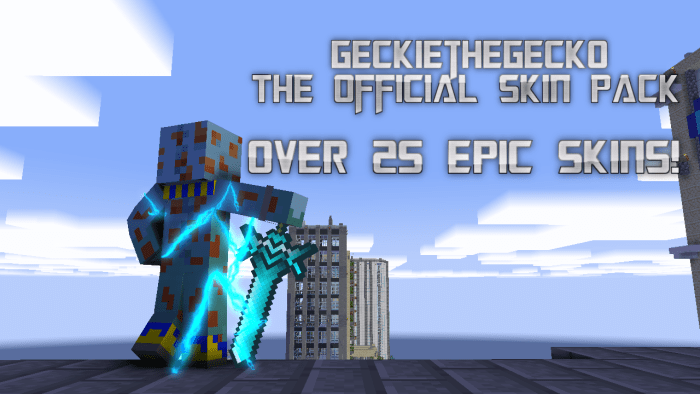 The Diamond Heroes are a strong team that protects their city from the dark forces of evil. The members of the team are scattered around the world! Evil doesn't only happen in one place y'know.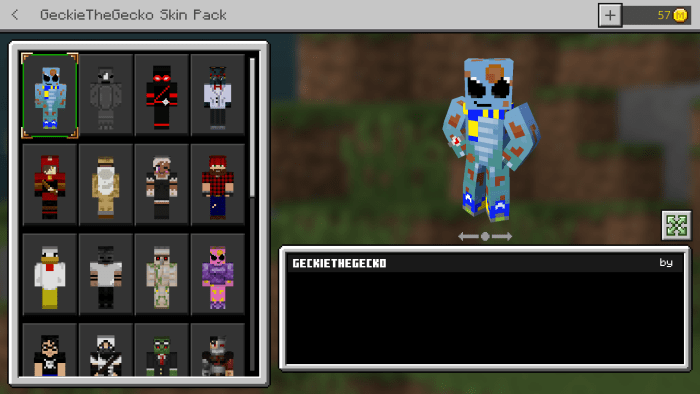 The FINAL Update is here! As part of the celebration of the premiere of the GTG Movie, we have released the last but biggest update to the GTG Skin Pack! With the revision of multiple skins and the addition of new skins, This update brings in a fresh new look for all your favorite GeckieTheGecko skins!
Be Sure To Watch The Full GeckieTheGecko Movie
Got Questions?! Comment Below!!!
©GeckieTheGecko
You Can Find Me On:
Changelog
Revised Skin Pack
Removed multiple skins
Fixed skin changing bug
Added multiple new skins
Installation
Click The Linkvertise Download
Click Free Access
Follow the steps
Get to download!
Downloads
Topic starter
Posted : 12/03/2021 4:36 pm
Topic starter
Posted : 13/04/2023 6:03 pm