The Minecraft Earth closed BETA is about to turn 2 weeks old, we have seen some incredible house builds, animal barns, TNT Explosions even a working piano by the Talented Seth Bling With the beta now available to the whole of the UK previously only being active for London it seems testing for this game is going very well.
Recently via twitter the official Minecraft Earth account has been teasing a new mob coming to the scenes for beta users. This mob is a Chicken, wait no a mushroom… wait no it's a Cluckshroom!
This is the second Mob in Minecraft earth to be some what similar to the Mooshroom Mob. We have the moobloom which is yellow and infact over time places yellow flowers on the floor which you can pick up and re-place below is the picture of what this animal looks like and yes it's a rare mob to be found.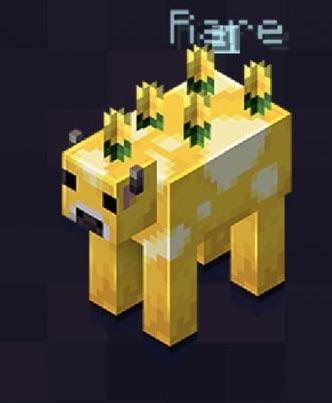 The Cluckshroom works in a very similar way to the Moobloom but instead of placing flowers, it places mushrooms + it looks super cool. This mob is now obtainable in the game which makes it the 3rd custom mob in the game behind the Muddy Pig, Moobloom & now Cluckshroom. Many more of due to be announced as the beta goes on + full release will bring even more.