With Minecraft Earth now releasing in more cities and countries around the world it looks like the Developers are pushing the game even more. Recently released to the community was Challenges. These feature daily challenges, weekly challenges, Career challenges but also "Event challenges" so just like pokemon go Minecraft earth will feature special events which will include special rewards if you attend.
Challenge that have been found possible in Minecraft earth so far include
"Over The Hump" Complete both daily challenges
"Let's Collect" Complete both collection challenges
"Moooo!" Collect 4 cows from tappable
"Chop Chop" collect 25 oak logs
"Let's Build" Complete Both Building Challenges
"Step by Step" place 10 oak stairs on a build plate
"fence it in" Place 5 wooden fence on a buildplate
"Like Clockwork" Play every day this week
These are expected to change daily and weekly but will include rewards such as XP (ranking player up) which unlocks new items in the shop. It also includes rubbies which will be the currency in this game. Below are a few pictures showing these challenges.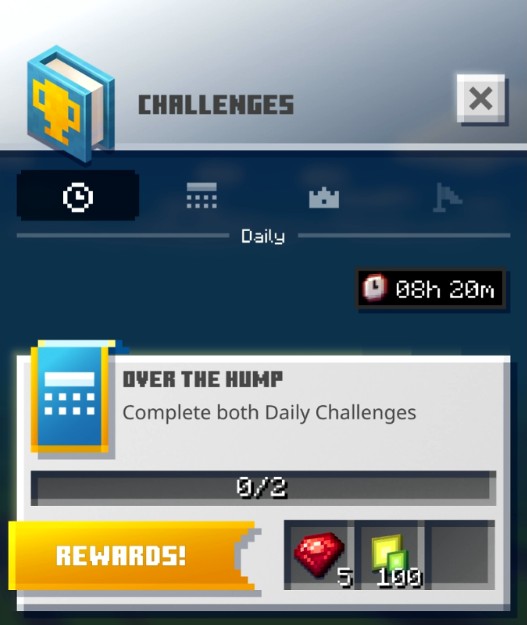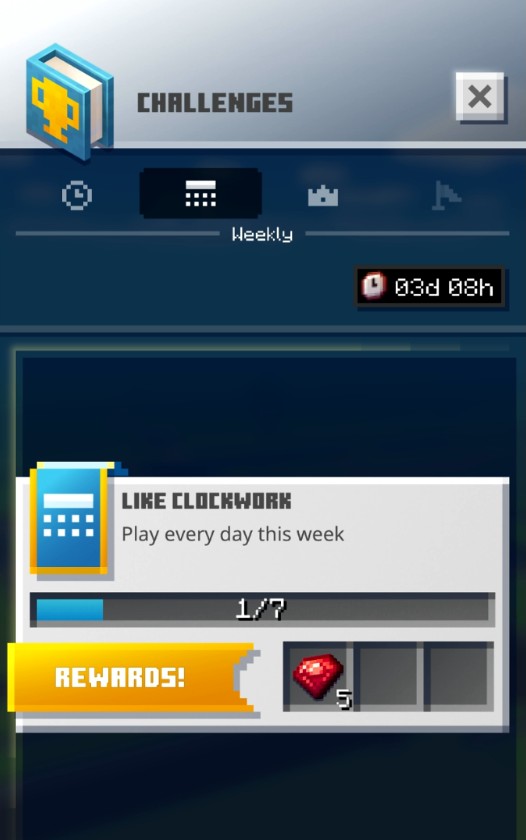 The game is still launching worldwide with a hope to be in every country before the end of 2019! stay tuned on mcbedrock for more news about this subject. For those lucky enough to have access or be in Beta happy exploring.