Minecraft Playstation 4 bedrock certainly is a hot topic in the Minecraft community right now, we are now starting to see reports of the disc version of the game in Walmart stores across America. This follows on from the story we covered earlier this week with websites in Czech Republic & Hungary (Click here for more) listing the digital version for sale.
One of the biggest companies in Czech Republic https://alza.cz/ has changed their dates from Dec 3rd to Dec 11th which links in with the release of the Minecraft Bee Update which as confirmed by Minecraft is coming next week on that exact date.

With Minecraft PS4 players still looking towards 4jStudios for any kind of information for bedrock release or even for Minecraft PS4 Edition update, it's starting to be clear now that 4jStudios will no longer be a Minecraft Developer instead they'll be a marketplace Partner. 4j have increased their marketplace content over the last few months.
The picture you're seeing below has posted by the twitter user @RexWolfen during his visit to Walmart, he's later taken down this twitter post with this picture.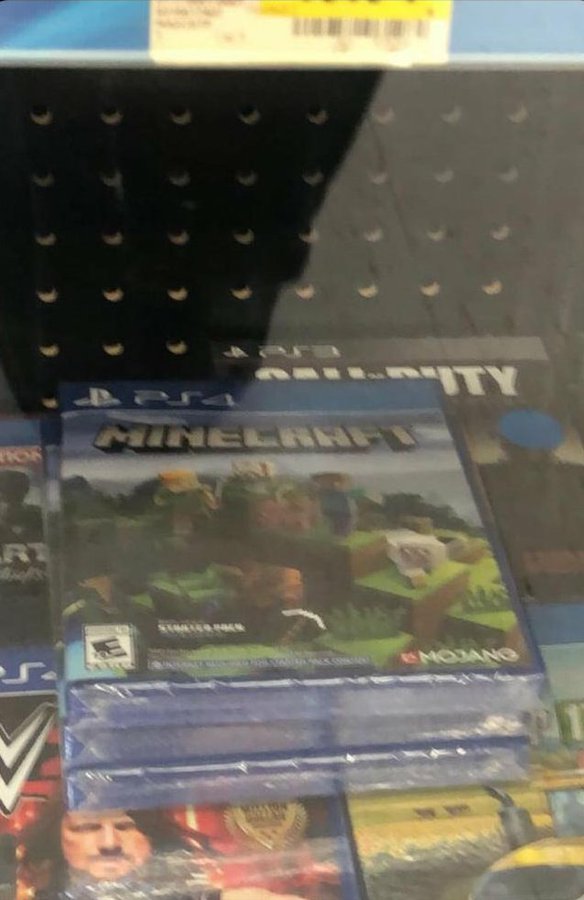 As you can see in the art, this is NOT Minecraft PS4 edition as the game simply displays "Minecraft" which is what the devs call the bedrock version. It looks like it'll come with some kind of bundle just like the Xbox One Bedrock version which includes a download code for Minecoins the in-game currency system.
Let us know below what you think about this, is it real? well time will tell mark Dec 10th/11th in your diary.